Warning
: preg_match_all(): Compilation failed: invalid range in character class at offset 119 in
/home/chinaexp/public_html/wp-content/plugins/membership/membershipincludes/classes/membershippublic.php
on line
848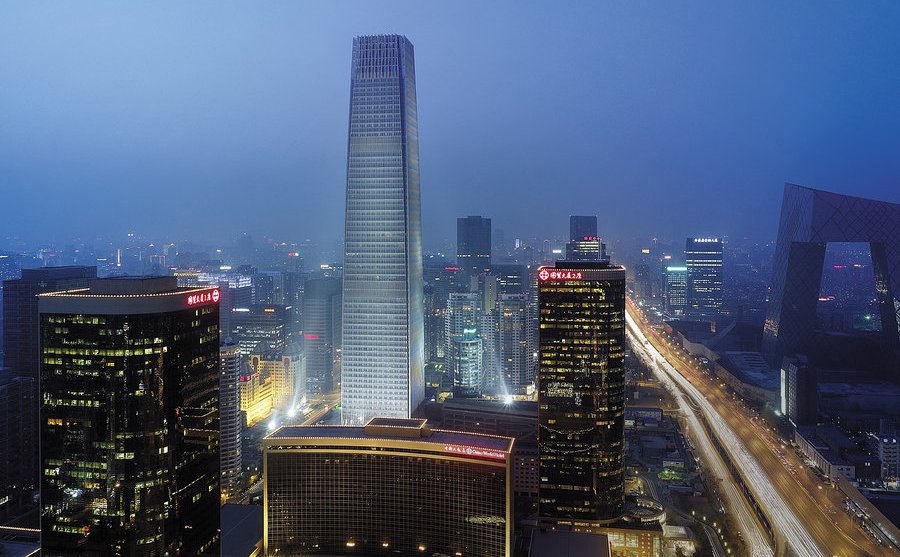 [Updated January 21, 5pm] Lock up your bike, there's a new way to commute in Beijing.
China World Summit Wing inaugurated use of its helipad on January 12, finally opening up an aspect of civil aviation that has been missing from a global capital like Beijing. The helipad will be used by emergency services helicopters, as well as for VIP guests, with service to Beijing Capital International Airport, tourist flights to the Great Wall, and of course, eventual service to Zhangjiakou and the Winter Olympics area.
The approval of civil helicopter flights is part of a government drive to boost use of China's lower airspace and to allow the development of general aviation. Airspace over Beijing remains highly restricted and is administered by the People's Liberation Army Air Force (PLAAF). Until recently, only PLAAF aircraft and Beijing Public Security Bureau aircraft were permitted, and even then on a limited basis.
An airport shuttle ride will cost about RMB 60,000 for up to seven passengers, and up to six passengers can fly to the Great Wall and back for about RMB 100,000, for two hours, according to The Wall Street Journal.
Photo: Courtesy of Shangri-La Hotels and Resorts

Visit the original source and full text: the Beijinger Blog