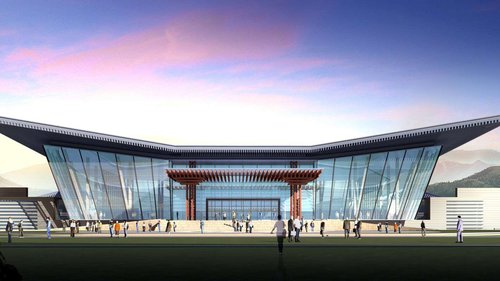 After last week's suggestion that our readers make use of the airlines' own websites to purchase their air tickets for the best deal, your writer had the opportunity to do just that. Not only was the original result confirmed, but heartily so.
Ctrip quoted about RMB 7,400 for an itinerary on United Airlines from Beijing to Newark, New Jersey via Chicago that I ultimately purchased for just over RMB 5,918, including tax. I had also checked with a travel agent, who quoted me about RMB 6,400. The agent almost got the business because paying with a Chinese credit card on United's system is so ridiculous that I almost gave up. This was the case with that sweet deal that Cathay Pacific Airlines offered, also to Newark, but without an Alipay account, making the payment was almost impossible. In that case, I did give up. And by the way, what year is this that Chinese banks require most or all e-commerce transactions via IE for Windows?
Speaking of last week: the sprawling, 14-hotel complex seeking to hire 700 employees in February known as the Yanqi Lake Kempinski Hotel Beijing will open in May. The conference center pictured above doesn't even show the futuristic UFO-like thing that appears to be the tower of one of the hotels. Can't wait to get a look at this place as something other than an artist's rendition.
Not sure if this qualifies as travel, but places formerly thought of as holiday destinations are becoming real estate markets and retirement spots for wealthy Chinese, both at home and abroad. Sanya is the place of choice at the moment, with homes going for RMB 2 million and up. Any takers?
And finally, this likely apocryphal story from The Vancouver Sun: Supposedly a passenger in Xi'an bought a first-class ticket for a China Eastern Airlines flight. The passenger used the first-class lounge privileges that came with the ticket, namely a free buffet in the airline's VIP lounge. He rescheduled the trip an unbelievable 300 times, eating the meals but postponing the trip. Eventually staff caught on but the man had already cancelled the ticket and received a refund. Most likely complete nonsense, but it shows that China's media is creative, if not truthful.
That's it for now. Until next week, one road flat safe.

Visit the original source and full text: the Beijinger Blog