Warning
: preg_match_all(): Compilation failed: invalid range in character class at offset 119 in
/home/chinaexp/public_html/wp-content/plugins/membership/membershipincludes/classes/membershippublic.php
on line
848
Aotu Studio is a minimalist space fabricated on the west end of Beixinqiao Toutiao that will chop off hair for that slick modern look that is hard to get anywhere but those expensive Chaoyang beauty parlors. You know those places where you try and ask them about their sketchy pricing systems, they reply with something helpful like "more expensive, more better."
A haircut at Aotu will set you back anywhere from RMB 180-380 depending on what you want done. This is pretty much the standard for all high-end hair salons, but it is difficult to find a place with the same proficiency in English so a non-native speaker can effectively communicate their desired look. Currently the main man with the trimming shears is founder Ray Wu, backed up by partner Pilar Escuder, who's available to glam you out with some makeup or take some chic photos after your makeover is complete.
Pilar is also in charge of the programming for the exhibition room on the ground floor. There will be numerous gatherings and mixed media art exhibitions throughout the winter featuring works from local artists. Aotu are among a small group of business owners trying to bring these exhibition opportunities to the city center as opposed to the more commercial zones of 798 or Caochangdi. Currently on display is an exhibition titled Hair, which explores the cultural and symbolic importance of hair design, and features work from artists Alessandro Rolandi, Yi Zhou, and Solveig Suess. This is definitely worth experiencing if you are in the area.
Aotu Studio kills a couple of birds with one stone as this neighborhood becomes more and more of a hotbed for the adventurous and fashion conscious youth of the city. Any foreigner who has just stumbled into any ol' hair salon on the street here knows that it can be a crap shoot to get a decent cut. Well, Aotu Studio has this and more to keep you engaged culturally and looking sharp.
Aotu Studio
Daily 10am-10pm. 67 Beixinqiao Toutiao, Dongcheng District, (8408 4189)
东城区北新桥头条67号
50m north of Beixinqiao station (Line 5)
More stories by this author here.
Email: [email protected] 
WeChat: kippwhittaker
Weibo: @KippWhittaker 
Instagram: @KIDDWHIZ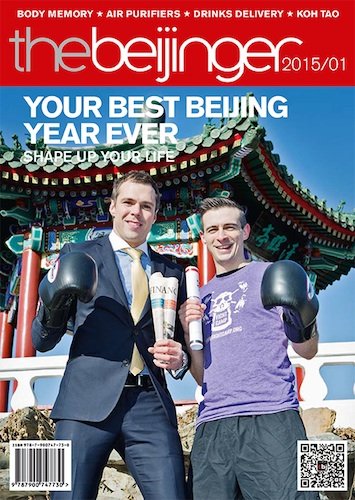 Photos: Courtesy of Aotu Studio

Visit the original source and full text: the Beijinger Blog