Warning
: preg_match_all(): Compilation failed: invalid range in character class at offset 119 in
/home/chinaexp/public_html/wp-content/plugins/membership/membershipincludes/classes/membershippublic.php
on line
848
Unsurprisingly, this year's most read blogs overlapped heavily with those that covered the more over-the-top news pieces. Between the disasters and the weekly wtf-worthy snippets that seem to trickle out of Beijing's crevasses unaided, like the gutter oil that threatens to slip you up on any given stroll down Gui Jie, there was plenty to write about and whether the news was unbelievable, informative, or downright tragic it was a constant reminder that we live in a city that does not fall short of exciting (or pants-wettingly scary). Without further ado, here were 2014's most-read blogs:

RELATED: Sex, Drugs, and Cat Kebab Rolls: 2014 in Shocking News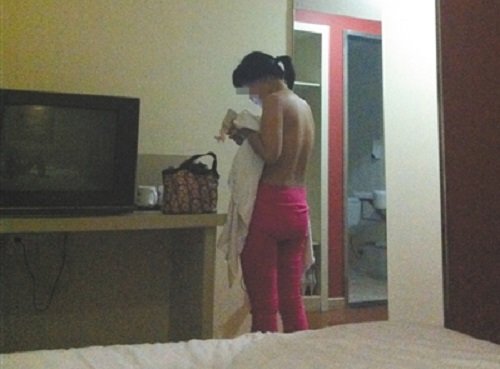 Lactating Mom Sex Ring Uncovered in Beijing
The people's thirst for a good lactating mom sex ring story cannot be underestimated, as proven by this blog post, which shot to number one and then wouldn't die for what seemed like months and months. It is uncertain as to whether the story's longevity was the product of interest from those looking to expand their kinky experience to include such esoteric wet nurse hang outs or whether it was the already integrated hoping to catch a glimpse of the practice's phoenix-like rebirth, waiting with mouths agape, a solitary milky tear running down their faces. Or maybe just because of Reddit.
 

Malaysia Airlines MH370
Our coverage of MH370's tragic and mysterious (ongoing) disappearance on March 7 unsurprisingly secured a lot of attention, particularly as it was en route to Beijing, bringing news of the disaster even closer to home. Two posts from this time ended up in our ten most viewed blogs of the year. The first, rather divisively, outlined the relationship between two student sweethearts who were enrolled at Beijing's Lycee Francais International de Pekin. The second told the story of two passengers who were shown to be on the flight itinerary but were in fact alive and well, reporting that their passports had been stolen prior to the flight and then used to secure a seat by someone else, indicating to authorities that terrorism may have been involved in the plane's vanishing. The mystery of MH370 continues to this day with authorities seemingly no closer to solving it now than they were nine months ago.
 

Japanese AV Star Sola Aoi Shoots New Film in Beijing, Dons Plastered T-Shirt
Another blog that hit the top and just wouldn't die, Japanese AV star-turned-pop musician/actress Sola Aoi could have come to Beijing and broken a nail and the masses of pent-up men (and women) would have reacted. The fact that she came to Beijing and wore a Plastered T-shirt meant that we had a chance to blog about her appearance in the capital and seemingly accrued a decent proportion of visits from individuals on the hunt for skin. Unfortunately for them, this time she was putting clothes on not taking them off.
 

Jason Statham to Star in Movie "Only for Chinese Audiences"
Now, Sola Aoi's popularity I understand but this Jason Statham blog had nearly 14,000 people stop whatever they were doing and take notice about a Chinese-only film that he was rumored to be starring in. When quizzed about why this blog may have become so popular, writer Kipp Whittaker only had these two words to say: "beef" and "cake".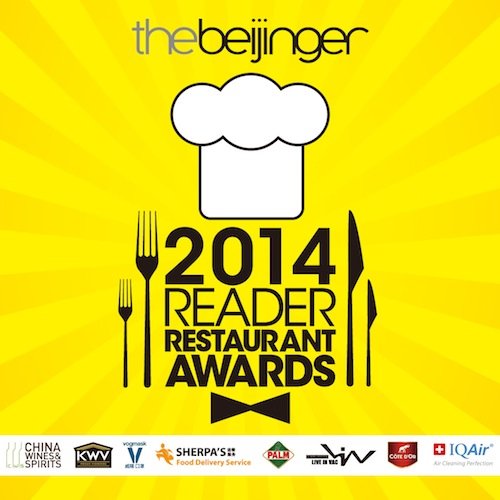 The Beijinger 2014 Reader Restaurant Awards Results
In March we asked you to vote for your favorite restaurants in Beijing, and vote you did. This comprehensive bucket list of venues aimed to help the seasoned expat or the casual wanderer choose where to score their next meal and it had people coming back for more. Heck, if you haven't been to most of these by now it'll give you something to do next year.



Add to Your Summer Bucket List: Five Korean Dramas You Must Watch
It's the perfect storm: cute Korean girls with perfectly tailored baggy clothes and immaculate girl-next-door veneer coupled with down and dirty double-fried chicken and a big ol' mug of beer. It was going to be a hit from the off and although I can't profess to knowing anything about these shows, they're still capturing China's hearts (online at least) and this blog provided a good entry point for the uninitiated to the preened world of histrionics and comfort eating east of us.



Expats in China: Three-Quarters Male and Illiterate
It can be a little depressing when factual evidence comes to light that verifies things that you had very strong inklings of knowing but would rather ignore. Yay, science! Some of us males had to confront the harsh truth that we are the majority and we really do suck at studying one of the hardest languages on the planet. The same study found that despite this crippling realization, 70 percent of us are happy with our lives, leaving the minority to slink away to our forum and squabble about their inadequacies even more than usual. Yay, forum! On the upside to all of this, grab Three-Quarters Male and Illiterate as your new DJ moniker before someone else does and leave the crowd wondering which quarter has made the leap.
Bring on the mess of 2015 and thanks for reading!
Photos: The Beijing News, Dominic Johnson-Hill, sizzlingsuperstars, Win4000

Visit the original source and full text: the Beijinger Blog