Warning
: preg_match_all(): Compilation failed: invalid range in character class at offset 119 in
/home/chinaexp/public_html/wp-content/plugins/membership/membershipincludes/classes/membershippublic.php
on line
848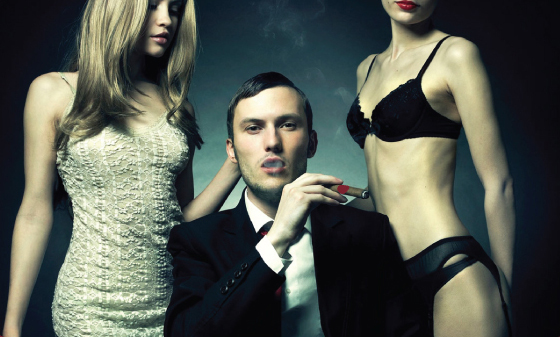 The festive season is now upon us, but some of us mere mortals would rather hit a KTV than sing Christmas carols… whatever your reason for not joining in the Christmas celebrations sweeping the city at the moment, don't worry – we've got you covered!
See an opera show at the famous Beijing Egg
It's the 7th anniversary of the National Centre for the Performing Arts, There's a plethora of performances taking place at the moment – many of which are of the opera variety. Some notable ones include Opera Visitors on the Snow Mountain; historical Peking Opera show 'Bond of Silk', and a production of Verdi's Opera Aida.  If these don't float your boat, have a look at some other stage productions on at the Egg right now – taking a peek inside the renowned structure is enough to warrant the cost of a ticket. While you're at it, why not have a look at some of the exhibitions on show, such as "Scenes Beyond the Stage", which shows off stunning set designs from various NCPA productions.
Get some penmanship
Or wanted to learn the East Asian art of calligraphy, originally from and developed in China? Even if you can't write Chinese characters yet, you can learn. China Culture Center is providing a class on December 30, during which you can work with the Chinese Four Treasures of the Study - the ink brush, ink, paper(made of rice & bamboo), and inkstone, to learn the basics of calligraphy. There's also an intermediate class for those who already know how to work a brush.
Bag a bargain at the soon-to-close Yashow
Unless you've been hiding under a rock the past few weeks (or just haven't visited TBJ in a while – it's okay, we forgive you),  you'd know that Sanlitun's famous tourist trap market, Yashow, will close December 31 for renovations and is expected to pop back up sometime early next year. So why not take advantage of the consequential discounts and grab yourself a good deal (that is, if you're not antagonistic towards fakes)?  Rest assured, you'll still need to do some haggling on your own part – but it's a touch of Beijing one must experience during their stay here.
Grab some bagels so good they'll have you saying "hole-y smokes!"
Hot off the press (or baked in the oven): We previously reported that Tavalin Bagels were set to bid their farewells to their little Sanlitun hub at the end of the month. So, now is the last chance for Beijingers to grab their hands on those cream cheese, salmon and salad hand-rolled traditional American bagels. We'll be salivating there until that very last bagel is toasted.
Have a sing-off at KTV
Detest Christmas carols? Good ol' karaoke more your thing? Plan a night (or whole day!) out and get your inner Adele on. Some of the newer KTV bars on the block are Coolth and Ibiza, which have cute themed rooms like Hello Kitty and Super Mario (Coolth), and a diamond room, airplane room, love room and Doraemon room (Ibiza). While you're at it, be sure to get your tuangou on – that is, collective buying for discounts, or China's version of Groupon. The most popular sources are Nuomi, Meituan, Lashou, Dianping, Tuan800 and 360, and they're musts to avoid burning a hole in your wallet from singing all night long.
Plan a great escape… indoors
Get lost in Beijing at OMESCAPE. An exciting combination of puzzles, impressive mechanical effects, design and great service, you and your friends can spend an hour trying to flee from a chamber in this live room escape – or else. So bring your guns out – this game isn't for the faint-hearted or minded! There is currently a 10元 off offer running until December 31, so time to show some team spirit!
Go-kart into the New Year
Take advantage of the current go-karting offers available at Red 1 Karting Beijing, and zoom your way into 2015. In a safe yet thrilling indoor environment, navigate around your friends and feel the warm freedom of action sports during this chilly season. More information on special packages available here. 
Keep it suave with a gentleman's affair
If the previous suggestion wasn't particularly appropriate for you, maybe a gentleman's night could tickle your fancy. It's all about men at the Gentlemen's Club at YIN on 12 on Thursdays – and with half price vintage rum and single malt whisky, you're set for fun all night long. Cigars add to the testosterone-only mood. Additionally, the local DJ and live band, stunning rooftop bar and table magic show creates an unbeatable combination for enjoyable (and not very sober) nightlife in Beijing. Put on your ties and waistcoats for this one!

Visit the original source and full text: the Beijinger Blog