Warning
: preg_match_all(): Compilation failed: invalid range in character class at offset 119 in
/home/chinaexp/public_html/wp-content/plugins/membership/membershipincludes/classes/membershippublic.php
on line
848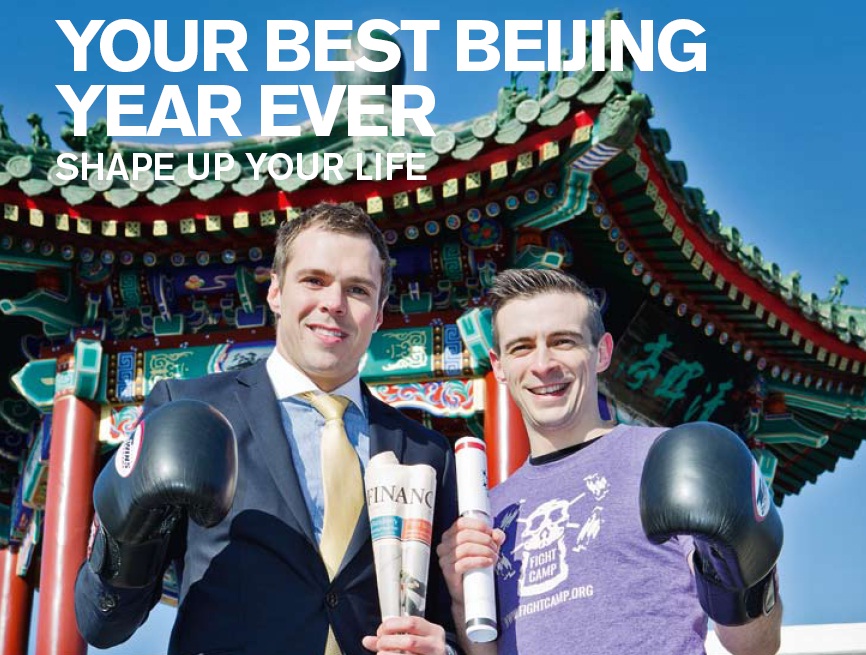 2015 can be your best Beijing year ever. Not just your best year, but your best Beijing year, a year in which it's not just about achieving goals and self-improvement, but embracing this wonderful city in which we live. 2015 is lining up to be a big year for Beijing: 365 days from now, we may very well be looking back at this as the year that Beijing was, once again, awarded the right to host the 2022 Winter Olympic Games. For those of you who missed it the first time around, expect a scaled-down version of seven years of construction, propaganda, new subway lines, and a new airport. New Beijing, New Olympics, as the saying goes.
Our January issue hopes to start you off on the right foot for this momentous year. On our cover are Rory Van Der Berg and Tommy Young, founders of Beijing's Fight Camp, who will kick your ass into shape – if you let them. The duo know a thing or two about discipline, training, and maintaining good habits, whether you decide kickboxing or some other fitness formula is the way to go.
We also look at three sites in Beijing you've probably thought about visiting but never have. No better time than the present! Don't procrastinate in ticking these three fascinating but lesser-known sights off your Beijing bucket list. Finally, we offer a whole bunch of tips to help you be more efficient, productive, happy, and healthy.
This is a rare January that is uninterrupted by the approach of Spring Festival. Enjoy the start of 2015 with the January issue of the Beijinger and look back at 2014 with our Year in Review blogs. Merry Christmas and a Happy New Year!
View this issue on Issuu.com here.
Image: The Beijinger

Visit the original source and full text: the Beijinger Blog