Warning
: preg_match_all(): Compilation failed: invalid range in character class at offset 119 in
/home/chinaexp/public_html/wp-content/plugins/membership/membershipincludes/classes/membershippublic.php
on line
848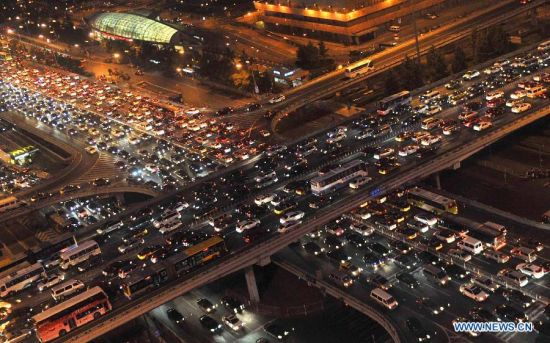 Prepare for a little wrinkle in your holiday routine this week as traffic authorities say rush hour will start at 3pm tomorrow and all subway lines will close Saturday night at 9pm to prepare for Sunday's launch of new pricing.
First off, with Christmas Eve arriving tomorrow (and the holiday long celebrated by Chinese as well as foreigners), expect the usual hotspots to be virtually impenetrable by car or taxi. Also expect the city to be clogged beginning at 3pm instead of the usual 5.
Areas that they expect to be particularly nasty include Sanlitun, Wudaokou, Liangmaqiao, and Chaoyangmenwai.
As for Saturday, with the exception of the airport express, all stations on the Beijing subway will close at 9pm. Ticket machines and turnstiles will be adjusted overnight to accommodate the new subway fares which will take effect the next morning. After so many years, it's time for us to say farewell to limitless RMB 2 subway rides.
For you party folks going to Sanlitun or Wudaokou for some fun on Saturday night, don't forget to bring extra taxi cash if you plan to go out after nine. Also don't drink too much since no one likes a sloppy drunk, especially Beijing cab drivers.
For those of you who are afraid that your train will stop working right in the middle of a tunnel at exactly 9pm, rest easy: they won't. All subway stations will be closed for entry at 9, but if you are already on board, your train will take you home safely.
With the new fares taking effect this Sunday, longer lines are expected at both ticket machines and service counters, and Monday's commute is likely to be a veritable nightmare. So recharge your yikatong by this Saturday if you don't want to wait in line forever just to get your card recharged ... or better yet, go buy yourself a bike.
Photo: bjd.com.cn

Visit the original source and full text: the Beijinger Blog