Warning
: preg_match_all(): Compilation failed: invalid range in character class at offset 119 in
/home/chinaexp/public_html/wp-content/plugins/membership/membershipincludes/classes/membershippublic.php
on line
848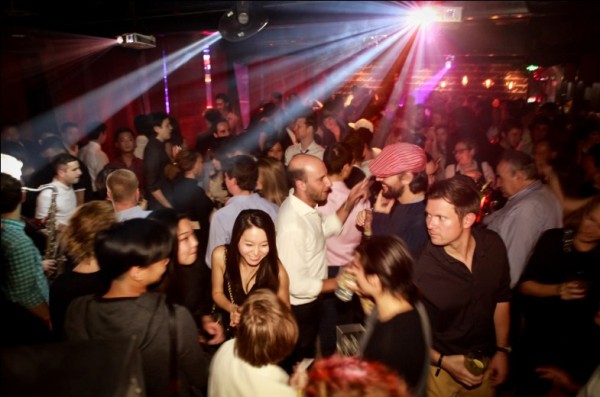 As we rapidly approach the end of the year, it's once again time to bid farewell to 2014 – and with it we bid farewell to the iconic bars, cafés and one-of-a-kind stores that bit the dust over the past year. Each in their own way contributed to making this city special, and their absence will leave a bitter aftertaste in our smoke-filled Beijing lungs in 2015.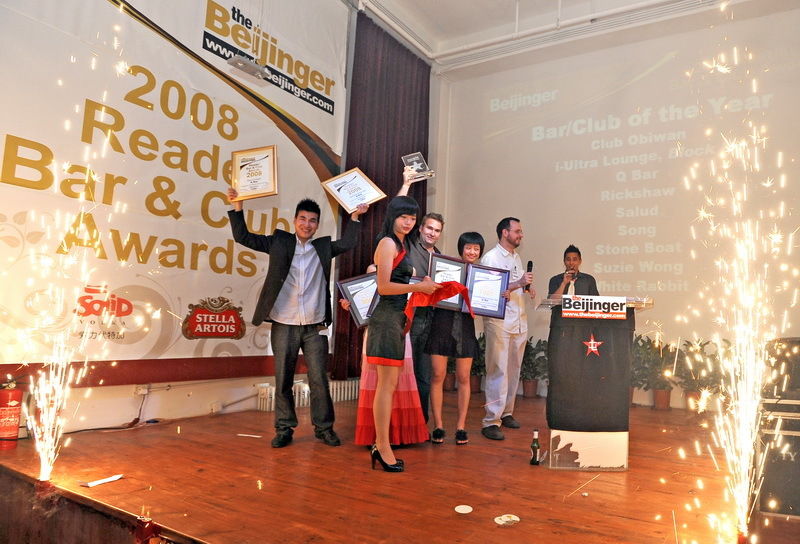 Q Bar
One of Beijing's pioneering cocktail bars and a former winner of the Beijinger's Bar of the Year award, Q Bar closed in early November after eight strong years of honing Beijing's cocktail-creating culture. Described by Beijing Boyce as "one of the best – if not the best – cocktail bars in our fair city," this fallen hero of Beijing's bar culture will be dearly missed. Luckily, its sister venue Q Mex lives on, a popular hangout for those who enjoy their drinks with tacos and other Mexican fare.
 

Hotel G / Scarlett
Gongti West Gate's Hotel G, one of the first boutique hotels to grace our shores, closed in January and along with it went the popular wine bar and restaurant Scarlett. The complex rated highly in the Beijinger's books, with the venue winning our readers' Best Wine Bar awards in 2010, 2012 and 2013. Zai jian, putaojiu.
 

Ink
Underground club Ink opened its doors in 2013 and closed them again in 2014, taking with it Beijing's top venue for enjoying a night of dancing atop concrete floors and leather sofas. Tasteful but not over-the-top flashy, Ink was popular with hard partiers and mellow folks alike. The party crew has since moved on, but we'll always keep Ink imbedded deep within our hearts.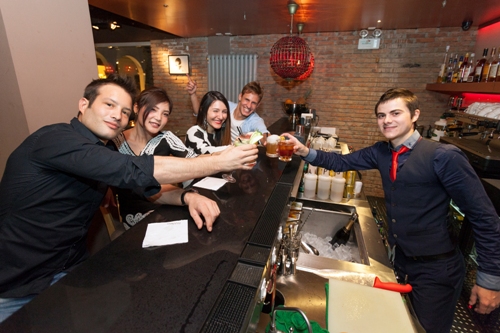 Parnas
Nali Patio French fusion restaurant Parnas barely lasted over a year before it closed for what was supposedly "renovations". This eventually turned to a permanent one and it shut its doors for good in November. The rooftop establishment provided nothing less than edible works of art from Executive Chef Cyrille Molle and a healthy drinking culture fostered by bartender Pavel Donchev.

Fat Bunny Bakery
2015 is looking to be a gloomy year for bakers, with Fat Bunny Bakery and Tavalin Bagels both turning off their ovens this month. The bakery with a cute name has some not so cute news for Beijingers: it officially baked its last cake last weekend, and the Beijinger April 2014 cover model Ida Collin will be leaving for Europe in January.  But have no fear, custom cake fans – CC Sweets is still open for business.
 

Mono MG Records
Located within Qianyuan'ensi Hutong, Mono MG Records quietly tiptoed towards its exit this year after its opening in September 2013. The record store was heavy on retro vinyl and personally selected by its owner Kenny. We'll miss the musical memorabilia and collection of golden oldies, jazz, classical, and 80s rock that available there.
 

Drum and Bell Bar
When the plaza between the Drum and Bell Towers was torn up for renovation this year, several of the area hotspots we loved were razed in the process. Principal among them was the Drum & Bell, known for its stunning views of the towers from which it took its name. Bargoers could drink wine whilst gazing onto Beijing's history. The bar has since been demolished and its management has shifted over to Chill Bar, where the old Drum and Bell sign has been hung out front. Also gone in the gentrification drive is the cozy Au Goulot bar, another we're sad to see go.
 

Back Alley Bistro
Out with the old, in with the … cheese. Beijing's Back Alley Bistro in Xingfucun opened in late 2012 has now evolved into Beijing's first-ever grilled cheese sandwich restaurant. What used to be the baby of Chef Jeff Powell, with its delicious light, fluffy and laid-back Californian dream cuisine now houses The Corner Melt, which boasts what might just be the best cure for the winter blues in Beijing: an all-American grilled cheese sandwich. The good news is that you can still sample Powellian Cuisine at the still-standing Frost next door.
 

Southern Barbarian
A Yunnan favorite departed from Beijing's Baochao Hutong this year, taking with it its spicy mint salads and Yunnan ham with smashed broad beans. What could only be described as a tasty journey through China's eternal spring province with interesting variations of spice, the establishment will be sorely missed. Southern Barbarian gods, please reconsider spicing up the city again.
Did we miss any? Let us know if you're favorite joint went the way of these in the comments section below.
Stay informed and check all our coverage of 2014 in review here.

Visit the original source and full text: the Beijinger Blog