Warning
: preg_match_all(): Compilation failed: invalid range in character class at offset 119 in
/home/chinaexp/public_html/wp-content/plugins/membership/membershipincludes/classes/membershippublic.php
on line
848
The spirit of the eight-year-old orphan at the center of the Ray Wigdal case was laid to rest this morning at a memorial service in Baobaoshan, although her body still remains in limbo.
Fourteen people were in attendance when the memorial service was said for Phoebe, who has no last name as her parents abandoned her at birth and she was never formally adopted by the people who raised her.
Eyes filled with tears, the only caregivers Phoebe ever knew gathered at 9am this morning to recall the girl as spiritual, selfless and playful.
Abandoned shortly after birth due to cleft palate, Phoebe was raised in Beijing by American Ray Wigdal from the time she was three days old until her untimely death earlier this month.
Wigdal spent the last 10 years arranging for medical care for Phoebe and 16 other Chinese children abandoned due to birth defects, until the children were taken from him and placed in protective custody  two and a half weeks ago when suspicions arose about the nature of Phoebe's death.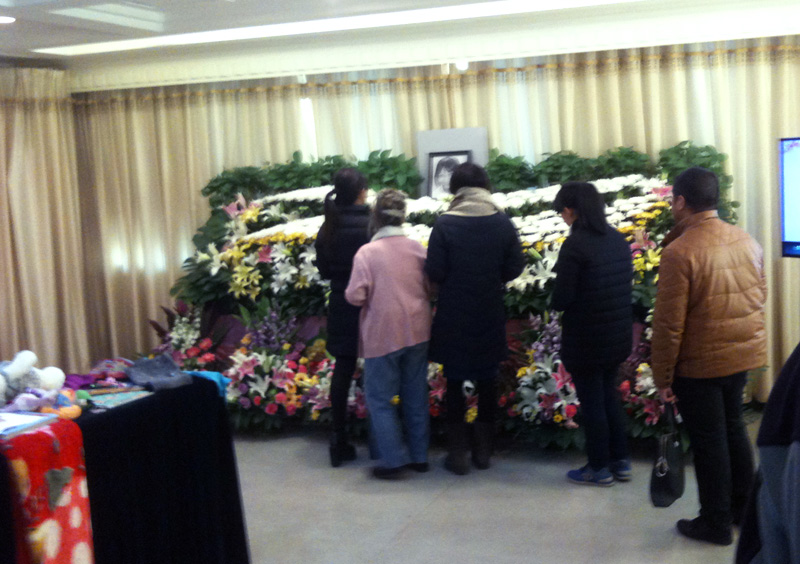 Among those speaking at the ceremony were Wigdal and two Chinese women who were among some of Phoebe's primary caregivers: "Granny" Guo and Maggie Zhang.
The only siblings Phoebe ever knew – the surviving 10 children that have been raised by Wigdal, Guo, Zhang and other volunteers -- were not in attendance as they remain at a rescue center southeast of the city and are not allowed contact with their former caregivers. A source close to the children said they held their own memorial for Phoebe at the rescue center on Sunday.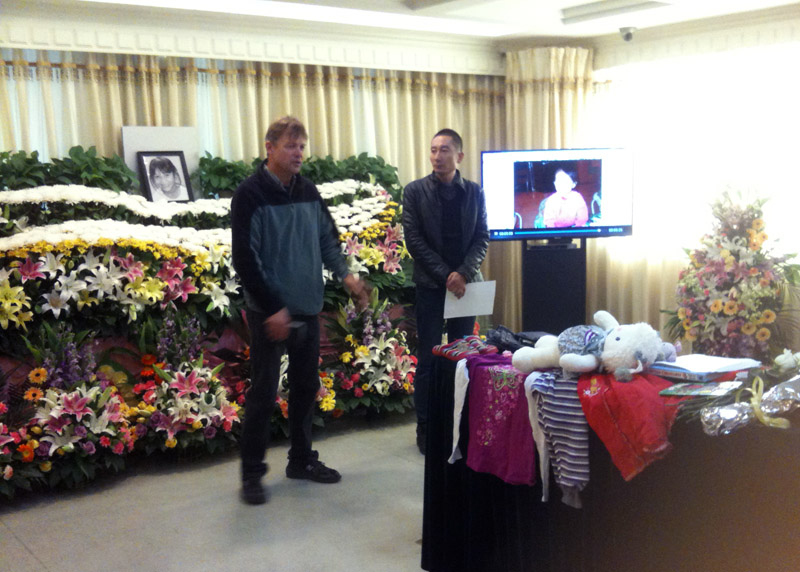 Wigdal has been interviewed by police and has not been detained nor charged with any crime, although he admits that he does not possess the paperwork giving him the legal right to adopt or foster the children.
A room on the second floor of Baobaoshan was filled with flowers and ringed with photos of Phoebe's life, from when she was first found with an unrepaired cleft palate right through to her last photo, taken when she was in the intensive care unit. In between Phoebe could be seen in all stages of her life: from her recovery from surgery to fix the cleft palate, to horsing around with the kids she knew as her sisters and brothers, to displaying her arts and crafts projects.
Some of the possessions from Phoebe's short life were displayed on a table at the center of the room: a teddy bear; a Snoopy t-shirt, an unfinished coloring sheet; a toy cell phone, a tiny cross.
Wigdal shared his memory of first meeting Phoebe.
"Eight years ago, I was feeling down that it had been a while since someone remembered my birthday, Sept 12," he recalled. "I prayed that day that this year, someone would remember my birthday.
"On the morning of the 12th, my phone rang and the person on the other end said 'there's a little baby that needs your help.' And I knew that my prayer had been answered. That was the moment that Phoebe came into my life."
Since that time, Phoebe's birthday was unofficially deemed to be Sept 12, and the two would always celebrate together.
The small group listened to passages from the Bible and sang several hymns, with many of them wiping away tears as they sang "Jesus Loves You," which Wigdal noted was Phoebe's favorite hymn.
Guo, in her 70s, recounted how much Phoebe stood out amongst the children she knew as brothers and sisters as the most spiritual. "She was so active … she was so cute," she remembered in a quiet voice.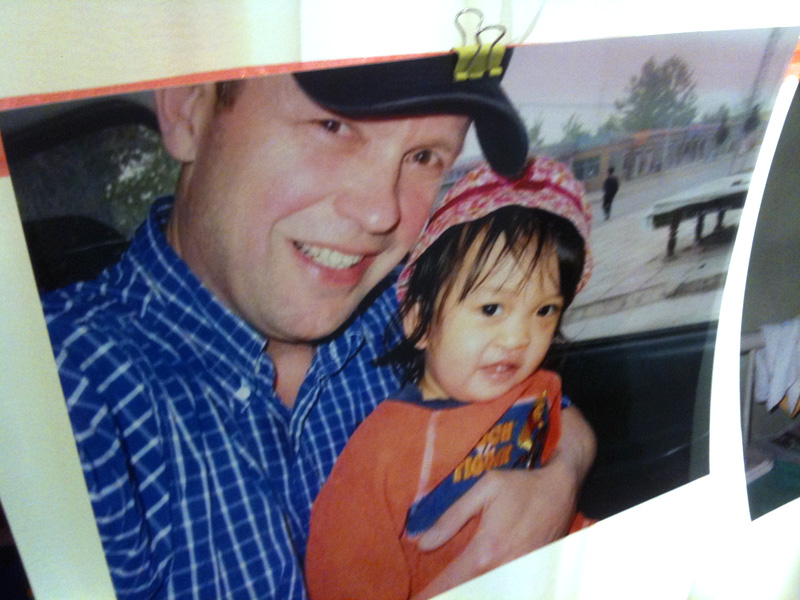 "We all loved her – but Ray loved her the most," Guo recalled, adding that the feeling was mutual. "Even when she was as sick as she was, she asked to see Uncle Ray so that he she could study the Bible with him."
She also recounted the last moments of Phoebe's life.
Already hospitalized and weakened due to a systemic infection resulting from two previous surgeries on her damaged kidney, she underwent a third procedure to relieve an intestinal blockage that was preventing her from eating. She survived the procedure, but only awoke briefly to ask for a baozi before dying of heart failure shortly afterward, Guo said.
Zhang also fought back tears as she recalled Phoebe's caring nature.
"She was always the one to turn the other cheek," Zhang said. "She always asked about our health and told us she loved us, and to take care of the ayis. Even when she was in the hospital and in pain, she told me to make sure I took care of Granny Guo."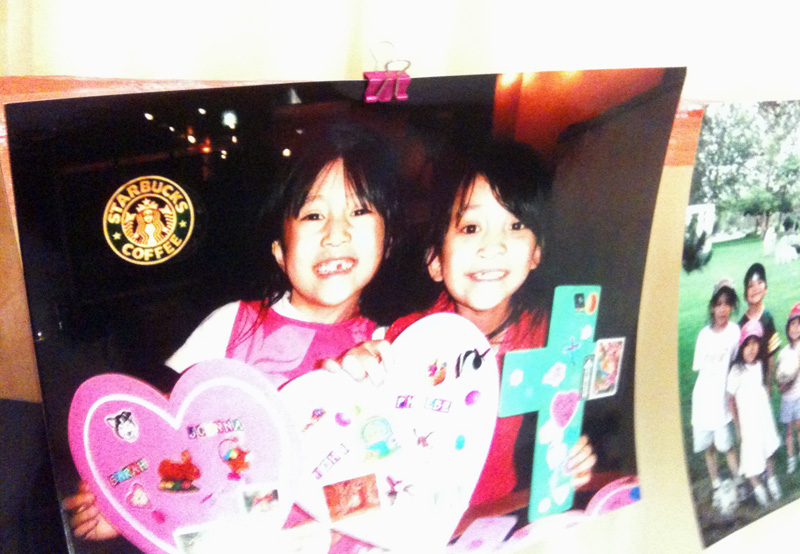 Normally at Babaoshan, the body of the deceased is taken directly to an on-site crematorium after the ceremony. But with Phoebe's body still locked at the hospital, there was no cremation and no plans for a grave. As to why the body has not been released more than two weeks after her passing, Wigdal speculates that the reason is so that authorities can check her DNA against a database of children reported as missing or abducted.
Wigdal leaves China today on his annual Christmas trip back home to see his elderly father, not knowing if he'll be allowed to see the children again, but vowing to return to China in the spring, as he has after every trip home for the past 30 years of his life in Beijing.
Zhang, Guo, and the rest of the mourners packed up the bag of Phoebe's belongings and boarded a van to drive into the sea of Beijing traffic, also unsure if they will be allowed to see the kids they raised.
Meanwhile, Phoebe's body remains at the morgue at the Capital Institute of Pediatrics, with no parents to claim her.
Photos: Michael Wester

Visit the original source and full text: the Beijinger Blog