Warning
: preg_match_all(): Compilation failed: invalid range in character class at offset 119 in
/home/chinaexp/public_html/wp-content/plugins/membership/membershipincludes/classes/membershippublic.php
on line
848
Aluba is a respectable live music establishment of the East Asian variety. It's like the ones you see in Hong Kong or Japanese films circa 1987, but without the painted up hostesses sitting at your table and laughing at all your jokes. Inside there's a sterile, but elegant design scheme, which is rare for a music bar. It kind of feels like any moment Chow Yun-Fat might enter with a shady-looking entourage, lighting cigarettes with counterfeit Benjamins.
At first glance, this isn't the type of place where you can expect to go and rage out in a mosh pit or listen to raucous style guitar slaying. Wednesdays, Thursdays and Fridays are jazz or blues, while Saturdays and Sundays are dedicated to rock and pop. The manager mentioned that they usually try to snag a bigger act from Hong Kong or Taiwan on Sundays, which might be interesting to check out.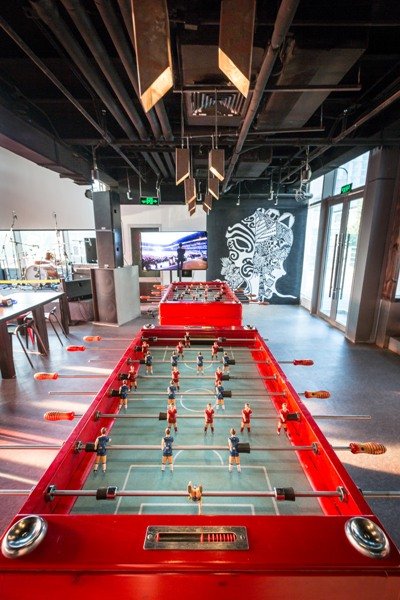 There is no standing room near the stage, just tables to sit and listen while consuming your beverage in the comfortable atmosphere they provide. If you have the means, there are VIP sections on the second floor for listening in luxury or to simply just ignore what's happening on stage and play that really loud drinking game with dice. 
People don't come here just for the tunes. There's also a Taiwan-themed menu of eats for chowing down while listening to your favorites in second-tier mandopop. The beer list is a little sad, with only Tiger and Heineken on tap and in bottles. Also, spirits and wine is only available by the bottle, so be prepared to spend a pretty penny as they're all substantially marked up. 
Aluba Livehouse
Tue-Sun 4pm-1am. 3F Meilin Mansions, 6 Gongti Donglu. (186 1051 8385)
工人体育场东路中国红街6号楼美林大厦3F
More stories by this author here.
Email: [email protected] 
Wechat: kippwhittaker
Weibo: @KippWhittaker 
Instagram: @KIDDWHIZ
 
photos: Mitchell Pe Masilun

Visit the original source and full text: the Beijinger Blog