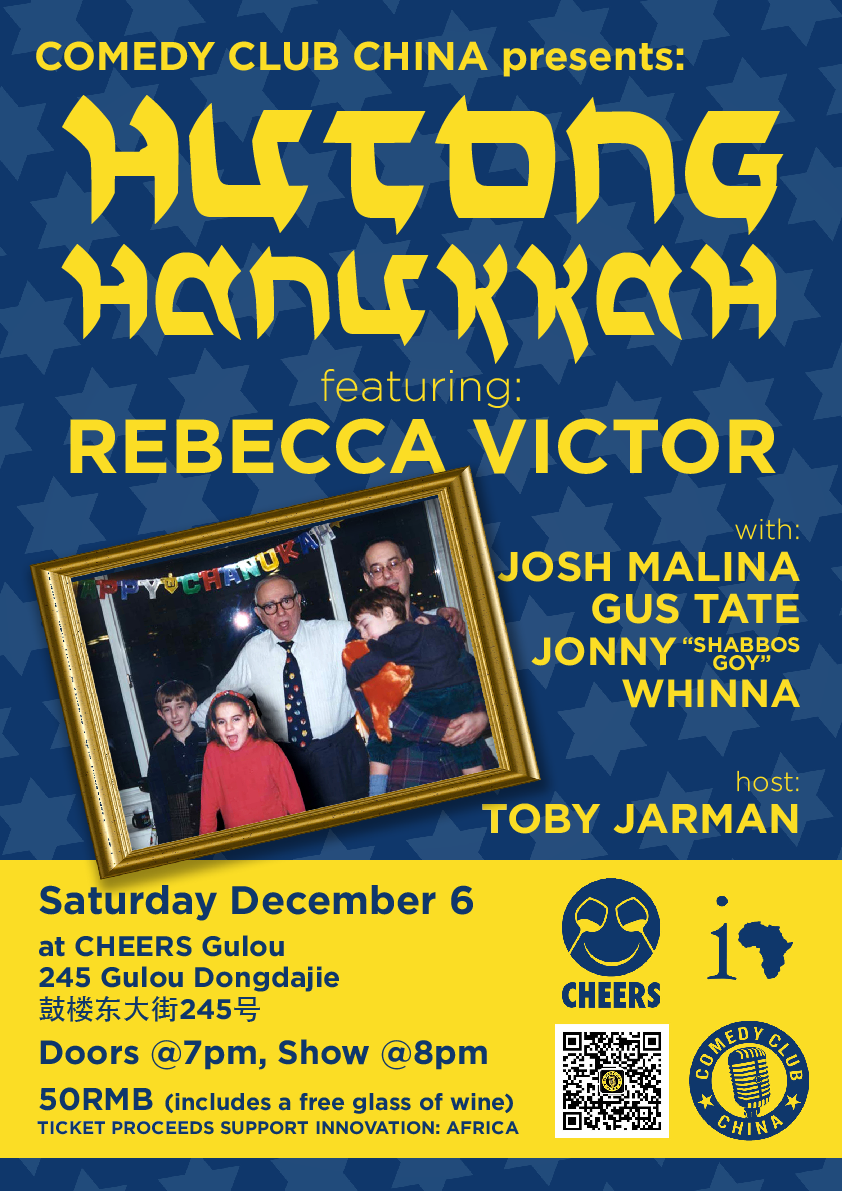 The dreidels will be spinning in a festive corner of Beijing tonight with what could be the first modern attempt at Jewish humor in Beijing with the Comedy Club China 's Hutong Hanukkah at Cheers in Gulou.
There are only an estimated 2,000 Jews living in this city of over 20 million – so Beijing's lack of exposure to what constitutes a Jewish belly laugh is rather understandable. Though fans of the Marx Brothers, Woody Allen, Mel Brooks, Seinfeld and the like will have a sound familiarity with typical Jewish humor and its self-deprecating, anecdotal nature.
Join host Toby Jarman, who'll introduce Josh Malina, Gus Tate, Jonny Whinna, and the fast-departing Beijing headliner Rebecca Victor in her final show with Comedy Club China to celebrate this Jewish year-end festival in comedy style.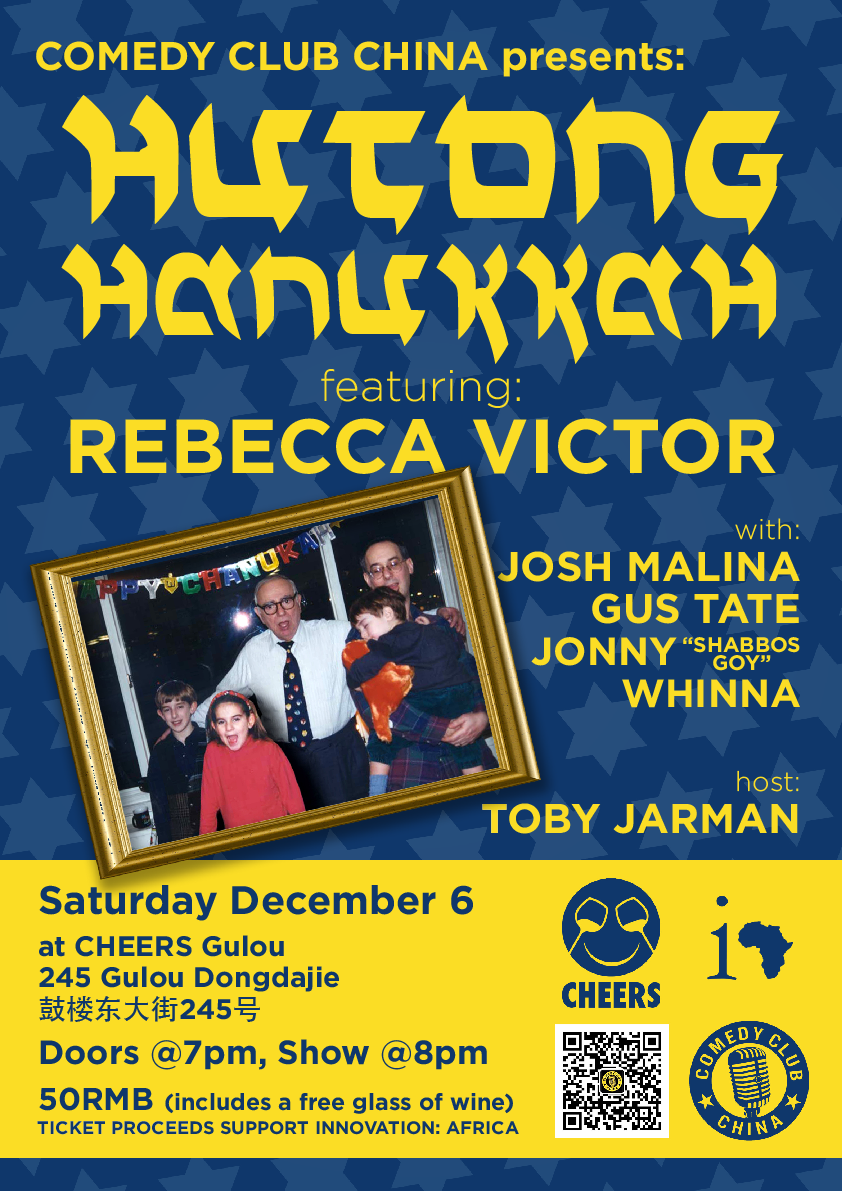 To give you a little warmup to tonight's action, here's the classic Jewish joke, The Cow From Minsk:
The only cow in a small town in Poland stopped giving milk. The people did some research and found that they could buy a cow from Moscow for 2,000 rubles, or one from Minsk for 1,000 rubles. Being frugal, they bought the cow from Minsk.
The cow was wonderful. It produced lots of milk all the time, and the people were amazed and very happy. They decided to acquire a bull to mate with the cow and produce more cows like it. Then they would never have to worry about the milk supply again.
They bought a bull and put it in the pasture with their beloved cow. However, whenever the bull came close to the cow, the cow would move away. No matter what approach the bull tried, the cow would move away from the bull and he could not succeed in his quest.
The people were very upset and decided to ask their wise rabbi what to do.
They told the rabbi what was happening. "Whenever the bull approaches our cow, she moves away. If he approaches from the back, she moves forward. When he approaches her from the front, she backs off. An approach from the side and she just walks away to the other side."
The rabbi thought about this for a minute and asked, "Did you buy this cow from Minsk?"
The people were dumbfounded, since they had never mentioned where they had gotten the cow.
"You are truly a wise rabbi," they said. "How did you know we got the cow from Minsk?"
The rabbi answered sadly, "My wife is from Minsk."
Comedy Club China Presents: Hutong Hannukah
Price: RMB 50 (free glass of wine)
Address: Cheers, 245 Gulou Dongdajie
Date/Time: Saturday, December 6th, 7pm (doors), 8pm (performance)

Visit the original source and full text: the Beijinger Blog