Migas is one of my go-to dining destinations, so when I heard they were launching a Sunday brunch I was there in a heartbeat.
The brunch builds on the things Migas is already know for: good quality Spanish food made with a playful eye. True to their roots, there are also Catalan touches throughout, such as the traditional pa amb tomàquet. You will find several stations set up around the restaurant showcasing the best of Spanish ingredients: home-cured charcuterie, seafood paella, delicate clams in white wine sauce with white beans.
Also included are a small selection of hot dishes, cooked to order in the Josper charcoal oven. The Josper oven imparts a signature smokiness to dishes like whole roast squid with tomato sauce and a spicy homemade sausage, while egg dishes come out with beautifully crisped edges. My dining companies were particular fans of the eggs with shrimp.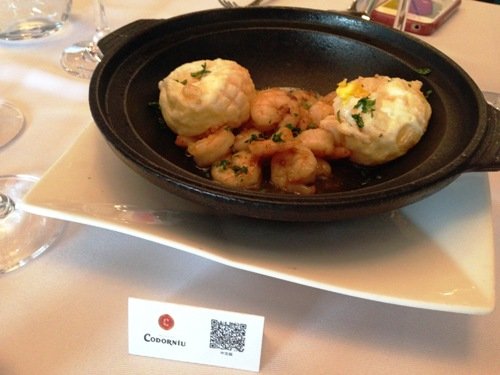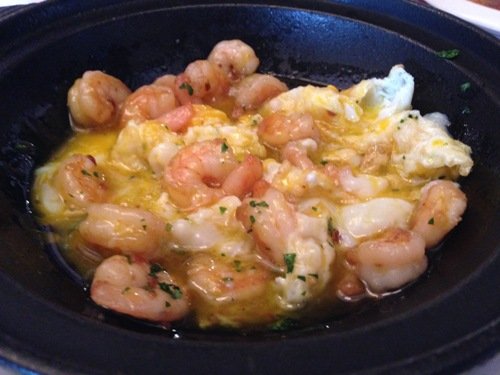 Stay with the Spanish theme by adding on free flowing Cordorniu Mediterrania Cava. A crisp, dry cava made with traditional Mediterranean coastal grape varietals like Macabeo, Xarel.lo and Parellada, the Mediterrania makes a nice alternative to the standard Champagne brands usually offered at Sunday brunch.
Finally, don't forget to venture over to the pastry lab where there'll be a changing selection of desserts from pastry chef Pol Anter – when I visited, the tiny brownies were out of this world.
Brunch is available at Migas every Sunday from 12-3pm. The food menu costs RMB 210 per head, with the option to add two hours of free-flow Codorniu Mediterrania Cava, soft drinks, coffee and tea for RMB 138.
More stories by this author here.
Email: [email protected]
Instagram: @gongbaobeijing
Twitter: @gongbaobeijing
Weibo: @宫保北京
Photos: Robynne Tindall

Visit the original source and full text: the Beijinger Blog