Warning
: preg_match_all(): Compilation failed: invalid range in character class at offset 119 in
/home/chinaexp/public_html/wp-content/plugins/membership/membershipincludes/classes/membershippublic.php
on line
848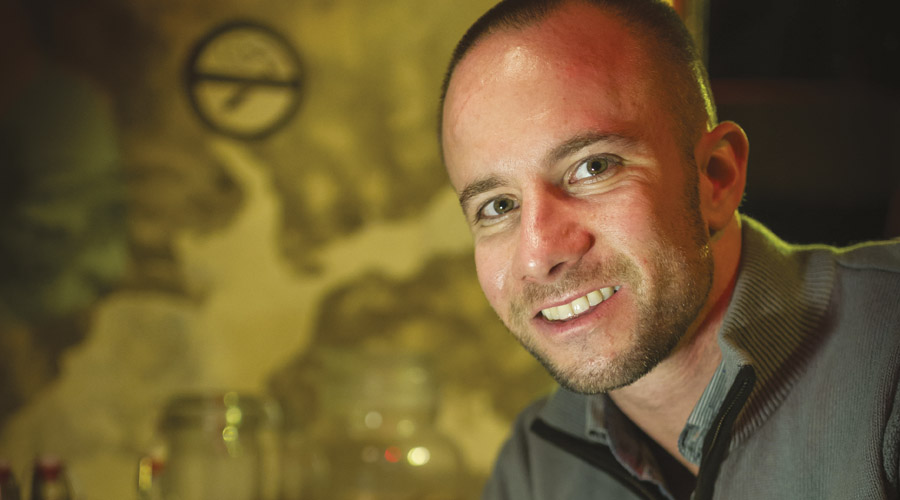 The year is drawing to a close, and once again we wanted to look at the people who are helping to shape our lives here in Beijing. So we looked at the artists, the chefs, the entrepreneurs, and a whole lot of other people who are making their mark on the city – and on us and our lifestyle – and put together this look at 10 individuals who are giving it their all. Each one of them is a true Beijinger, regardless of the length of their stay: creative, determined, and hard-working.
Bill Isler
Co-owner/founder, Capital Spirits
Bill Isler's been around Beijing's bar scene. A native of Florida who graduated from Columbia University, when the Olympics came to town in 2008, the world partied on the rooftop of the place he owned then, Kokomo.
Lately, Isler's been thinking locally and acting locally, inspired by author Derek Sandhaus and his guide to baijiu. Why shouldn't Beijing have a baijiu bar, the same way places specialize in whiskey or rum?
With that, Capital Spirits was born. Sitting in a restored hutong shop, they currently feature about 30 types of the pungent Chinese fire water, available to be served straight or mixed into a cocktail as a spirit.
That sounds funny for a guy who, when asked what kind of drink he is, replied, "a straight shot of Bookers (125 proof) whiskey. Not a big drink but definitely packs a punch."
Photo: Mitchell Pe Masilun/the Beijinger

Visit the original source and full text: the Beijinger Blog