Warning
: preg_match_all(): Compilation failed: invalid range in character class at offset 119 in
/home/chinaexp/public_html/wp-content/plugins/membership/membershipincludes/classes/membershippublic.php
on line
848
Beijing has come a long way over the years in terms of food and those of us who are here today are lucky enough to live in a city that encompasses many of the best of international dining trends and a good few locally-grown ones to boot. In practice, this means 2014 has been a year of the sublime to the ridiculous, from farmer's markets, to third wave coffee, to fried chicken and beer. Which just makes us all the more excited to see what 2015 has in store.
Juice cleanses 
They say the body is a temple, so make yours a shrine to juicing. With at least five companies in Beijing peddling juice cleanses, don't expect this one to go anywhere any time soon (especially with New Year's resolutions coming up).
Try it: VCleanse
This Shanghai import sells cold-pressed juices made with vegetables grown to organic standards, and imported fruits and nuts. Order online and pick up from their store in Central Park.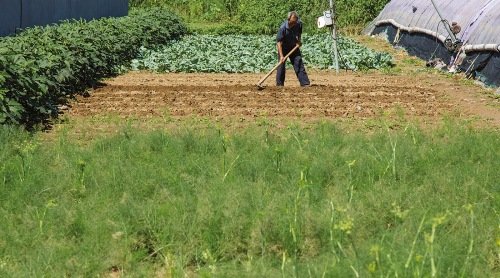 Organic 
With all the health scares we have to put up with in Beijing, it's no surprise people are turning to their food to help them fight off the inevitable effects that living here can have on your body. There are a number of established organic farms around Beijing, but it's only over the past couple of years that the concept seems to be reaching the public consciousness. 
Try it: Tribe Organic
The Gongti restaurant sources its produce from local online organic retailer Tootoo.cn. They also have organic coffee, beers and wines. Tootoo.cn will also deliver organic produce directly to your home or office.
 
Third-wave coffee 
We'll admit it sounds unbearably "hipster" (shudder), but "third-wave coffee" refers to an admirable movement to improve the quality of coffee at all stages of production, ending up with a generally better tasting brew. Taste the results yourself at the increasing number of spots around town selling high quality, single origin coffees.
Try it: Soloist Coffee
Dashilan'r cafe Soloist has a comprehensive menu of single origin coffees from around the world, served up in a pleasantly vintage setting.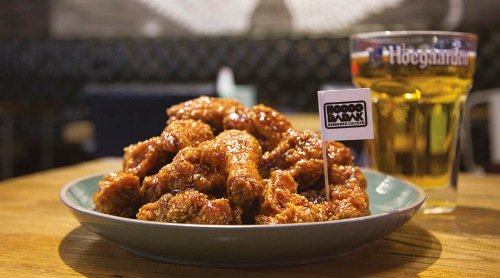 Fried chicken and beer 
If you have paid even passing attention to Chinese social media over the past year, you'll know that normally slim and picky Chinese girls have been going crazy for fried chicken and beer, thanks to the lead character in the mind-boggling successful Korean drama My Love From the Stars having a predilection for just this combination.
Try it: Flypizza & Hoodadak Chicken
If you want great fried chicken, skip Kentucky and go for the other KFC: Korean Fried Chicken. Hoodadak is the undisputed leader of the Wangjing chicken pack.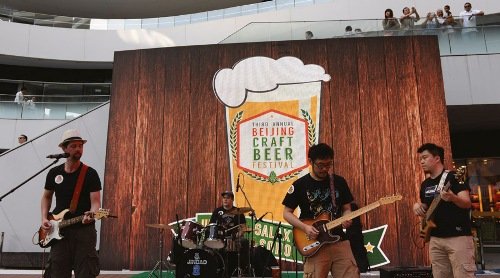 Beer festivals 
Great Leap, Slow Boat, Jing , … Name a local brewer and they probably held a beer festival in 2014. From local brews, to international invitationals, to craft food pairings, this year saw them all. Perhaps the most memorable (or not, depending on how many beers you drank) was Great Leap's Beijing Craft Beer Festival.
Try it: No word on what festivals are coming up in 2015 yet, but expect repeat performances of many of the 
successful ones held this year.
 
Farmers' markets 
Those who saw our September issue will know that farmers' markets have been popping up all over town like organic mushrooms this year. Most feature organic produce, with a wide range of other goods on offer. Some, like Community Market, have even established permanent stores, so you don't have to wait until the second Sunday of every month to buy vegetables.
Try it: Farm to Neighbors is a weekly market held on Sundays at Modernista. Along with organic vegetables, you will find cheese from Le Fromager de Pekin, Charlie's Bacon and even a pop up thrift shop.
 
Coming up in 2015: What we'll be seeing and hope to see
Farm-to-table
Referring to food produced locally and delivered directly to local consumers, farm-to-table is the logical extension to the organic trend. Up-and-coming food delivery service and future restaurant space Napa are big proponents of the farm-to-table concept.
Paleo 
This prehistoric healthy eating trend is finally rearing its nut-encrusted head in Beijing. Tribe Organic has a number of paleo-friendly options and even MOKA Bro's introduced a paleo bowl in late October. Expect to see more restaurants taking up this trend in the year to come.
 
More stories by this author here.
Email: [email protected]
Instagram: @gongbaobeijing
Twitter: @gongbaobeijing
Weibo: @宫保北京
 
Photos: Ken, Sui, Serena Xu Ning, courtesy of Great Leap, courtesy of VCleanse

Visit the original source and full text: the Beijinger Blog