Beijing Beats brings you the best in Beijing nightlife each weekend so that you can soothe the woes of a long and stressful week with some out-of-body gyrating and some experiences you'd rather forget come Monday. Check the weekend's full list of nightlife events here.
 
Friday, Sep 1
Migas Terrace 7-Year Anniversary Weekend
Our favorite terrace is turning seven! While the bar at Migas rarely turns down, they will kick it into high gear all weekend to look back on the best of times, and the even better of times. For the first night of their all-weekend-long anniversary celebrations, Migas has imported highly respected Boston-native crate digger Kon to spin their favorite eclectic blend of disco, funk, soul, and boogie. 10pm.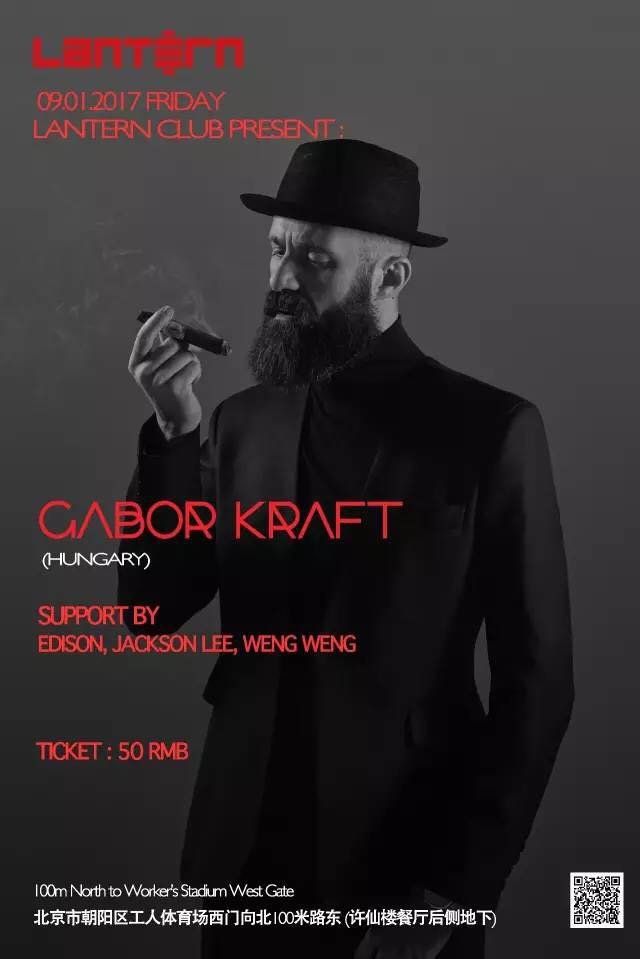 DJ Gabor Kraft at Lantern
Gabor Kraft started his career at the age of 18 and began to organize parties, eventually becoming part of Hungary's trend-setting party series, Hyperspace. Now well-known in the Hungarian underground scene, he performs regularly with the international elite, presenting his own style of electronic dance music with no limits or constraints. 10pm. RMB 50.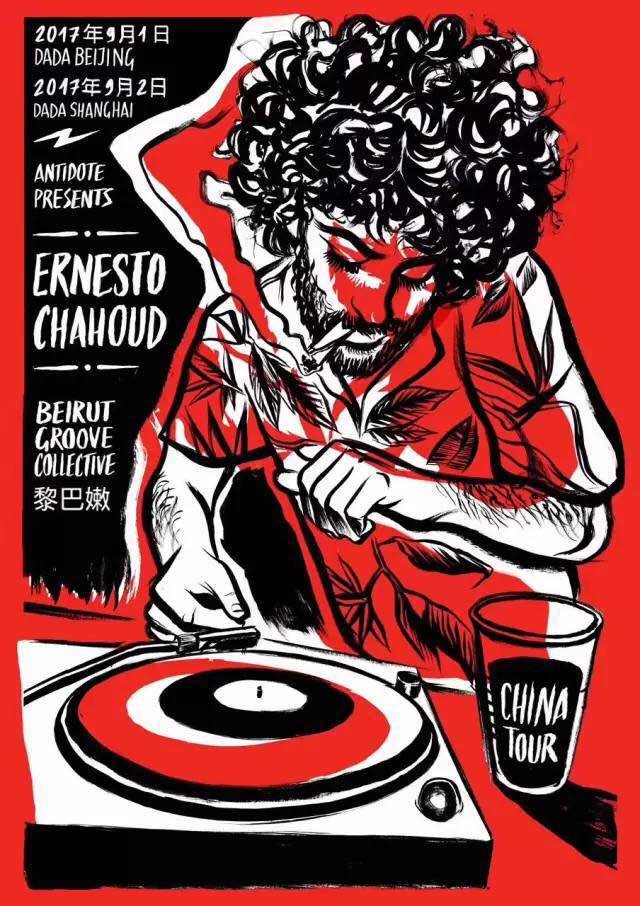 Ernesto Chahoud at Dada
Ernesto Chahoud plays all-vinyl sets of Ethiopian funk, Middle-Eastern garage rock, and rare punk, soul, and belly dance records from the lesser-known corners of the world. A highly respected collector, he runs Beirut Groove Collective, Darsko Records, and recently headlined Boiler Room Beirut. For more information on the artist, check out his recent VICE feature.
Saturday, Sep 2
End of Summer Splash Party at Waldorf Astoria Hutong Den
Cocktails, hors d'oeuvres and DJ Samir will provide a decadent farewell to summer at the Waldorf Astoria Hutong Den this weekend. Chill poolside and enjoy drinks from the Waldorf Astoria's master mixologists and impeccable kitchen staff. A lucky draw will be held for overnight stays at the luxurious chain's properties in Beijing, Shanghai, and Chengdu. Maybe not the most danceable event of the weekend, but certainly a spectacle to be experienced. The party starts with a buy-one-get-one happy hour beginning at 6pm. RMB 298.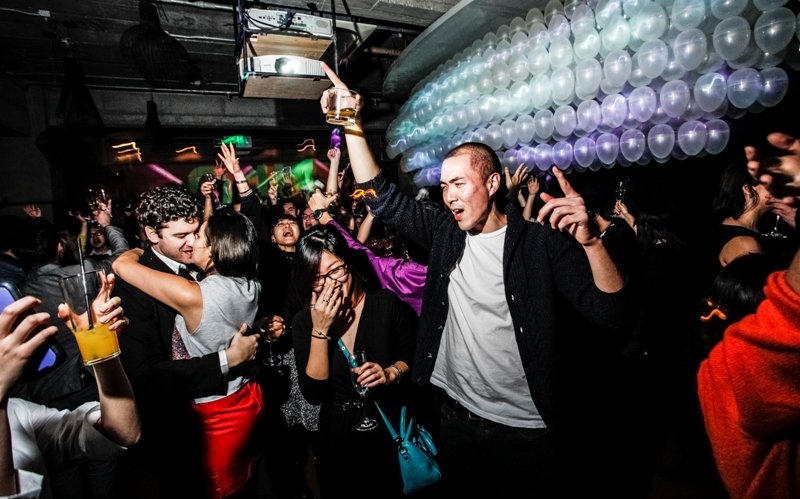 Migas Terrace 7-Year Anniversary Weekend
For the second night of their anniversary celebration weekend, the "all-stars" of Migas – those local heroes who rarely, if ever, let you down when you need to dance to the low-key funky sounds – will have their chance to celebrate, well ... themselves. Go out and show your appreciation to DJs Nassdak, Boflex, Yauman, Bobby, Tanner for always holding down one of our classiest and most cherished dance spaces. Here's to seven more years, Migas! 10pm. 
Felguk at Elements
DJ duo Felguk (Felipe Lozinsky and Gustavo Rozenthal) hail from Brazil, where their growing popularity has fueled them to perform at festivals around the world, including the Electric Daisy Festival in Las Vegas. Felguk has been voted onto DJ Mag's Top 100 DJs poll twice, thanks to the brute force of their unstoppable house beats. 10pm. Price TBA.
We Trust National Tour at Lantern
Lantern welcomes We Trust on their national tour this Saturday. It's a jam-packed, all-star lineup of local favorites and friends: Pancake Lee, Mario Yu (Trust, Peng) Ou Yang, Weng Weng, Shanghai's Jasmine Li, and Beekoo play the main room, setting up another Party Animals night, while Pump Su (Trust, Loading), Ludo V, Tucoco and Sunk take over the bar room. Pick your poison and your pengyous, you've got plenty of options all night. 10pm. RMB 50.
Ric Piccolo & Furor Exotica at Dada
Ric Piccolo is an Argentine music producer and DJ who explores different genres such as nu-disco, house, disco and rare grooves with experimental concepts. He is also a renowned digger, reworker, and remixer of obscure gems from the Argentine seventies scene. His style ranges from obscure disco madness to the most innovative and current sounds for the dancefloor. He will be joined at Dada by Furor Exótica, an Argentinian nu-disco duo from Buenos Aires, formed in 2013 by the vocalist Viky O. and producer Ric Piccolo. Furor Exótica live sets combine jamming vocals with floating rhythms and synthesizers, for a non-stop dancing atmosphere. 10pm. Price TBA.
Photos: Vinyl Factory, courtesy of the venues

Visit the original source and full text: the Beijinger Blog