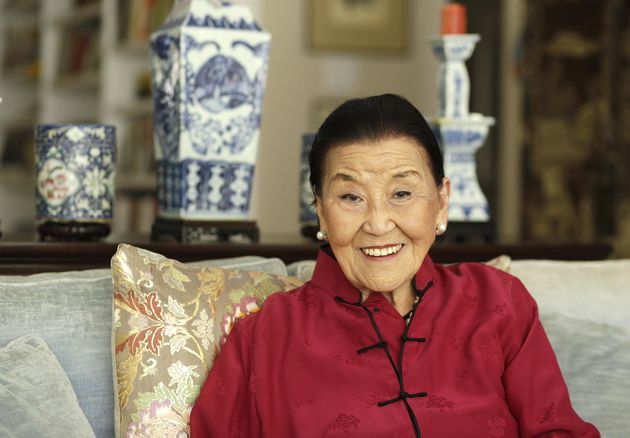 Many Chinese restaurants in the States operate within a certain set of Americanized menu options that are in my opinion delicious but not authentic in the least. Since the 60s, Culinary legend Cecilia Chiang has informed the American public about the real tastes of China. Chiang, 94 years young, was raised in China, but after the revolution her family moved to Japan. She made her first visit to San Francisco in the 60s with no plans to stay, but ended up taking over a restaurant she invested in; in doing so she became one of the first people to open up an authentic Chinese restaurant in the USA, focusing on Northern and Sichuan-style cooking. At the time, her restaurant The Mandarin was very strange, and her American adaptation of these very traditional dishes caused quite a stir. After about 40 years in the business, Chiang retired and moved to Florida.
Now, she is the subject of an interesting documentary film, called Soul of a Banquet, directed by Wayne Wang (Joy Luck Club). The film follows Chiang as she conjures up an amazing meal for the 40th anniversary of Alice Waters' Chez Panisse restaurant. An unfinished version was screened last weekend at Miami's South Beach Wine and Food Festival. With food and film being two of my favorite things, I can't wait to get my grubby hands on this mouth-numbing documentary. 
In recent Chinese film news, experts believe that about 10 percent of Hollywood's gross box office in 2013 has been lost by cinemas skimming profits. So far Chinese regulators have penalized 15 movie theaters, mainly in second tier cities, for fabricating revenue data.
Under new regulations that prevent box office manipulation, Hollywood can sleep well knowing the numbers from China will be more reliable and studio revenues more stable. This is great news for Warner Bros, who released The Hobbit: The Desolation of Smaug in the mainland last weekend. So far, it has grossed over three billion yuan (US 490 million), with over four million admissions in its first week. The ongoing success of Hollywood films has led government officials to re-examine its current quota of foreign film and experts say the government will probably set this year's cap at 44. The deal was announced by Xi Jinping, who is said to be a bit of a film buff. 
Exciting entertainment events for the first week of March:
Photo: washingtontimes.com

Visit the original source and full text: the Beijinger Blog