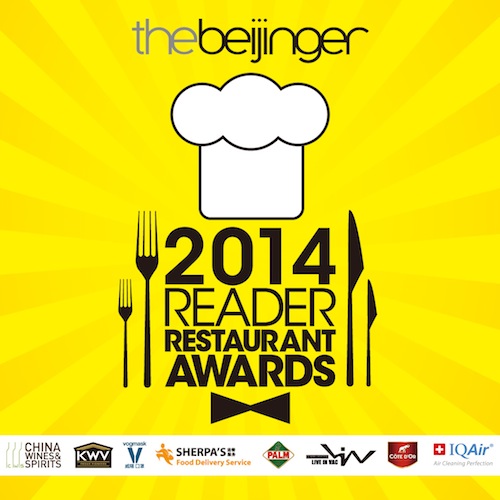 Behind every great meal and every great dining experience, there is an even greater force – the people. In Beijing, we have a large pool of culinary personalities – charming, funny, charismatic ... the people who make the restaurant what it is. We want to know who do you think is the top dog of the Beijing food scene?
This year we have a total of ten individuals nominated for Best Personality in our 2014 Readers Restaurant Awards. And the nominees are ...
Alan Wong, Hatsune
Seth Grossman, Home Plate Bar-B-Que
Omar Maseroli, Mercante
Alex Molina, Modo, Moka Bros, Mosto
Julian Tavalin, Tavalin Bagels
Ignace Lecleir, Temple Restaurant Beijing
Gordon Kutil, The Big Smoke Bistro
Kenn Bermel, The Local
Matt Wong and Andrew Papas, Two Guys and a Pie
Last year Ignace Lecleir and Seth Grossman claimed the titles. Will we see back-to-back victories, or is another of these big personalities worthy of the title this year?
If you know who should win, cast your vote now.

Visit the original source and full text: the Beijinger Blog