Warning
: preg_match_all(): Compilation failed: invalid range in character class at offset 119 in
/home/chinaexp/public_html/wp-content/plugins/membership/membershipincludes/classes/membershippublic.php
on line
848
If you've ever complained that Beijing has a subpar music scene, this list of concerts is sure to put your foot in your mouth. Here's a great line-up of toe tapping gigs to get you through the weekend:
 
Nov 21: Split Works Presents: Bill Callahan at Yugong Yishan
Make sure not to miss out on the gig of the month as this music legend transports Yugong Yishan with his smoggy catalogue of well crafted, lo-fidelity tunes. He has been at the forefront of Americas independent music scene for sometime, mingling and collaborating with such artists as Neil Hagerty, Lisa Carver, and Jim O'Rourke. Bill will be accompanied by fellow guitarist Matt Kinsey on stage. This is going to be nothing short of amazing.
 
Nov 21: The Randy Abel Stable at DDC
Hot off the Autumn festival trail and in the midst of their second recording project, join Beijing's premier alt country/bluegrass group as they get intimate as heck with all of you refined gals and gents. They'll be pickin' and a grinnin' at DDC till the midnight hour.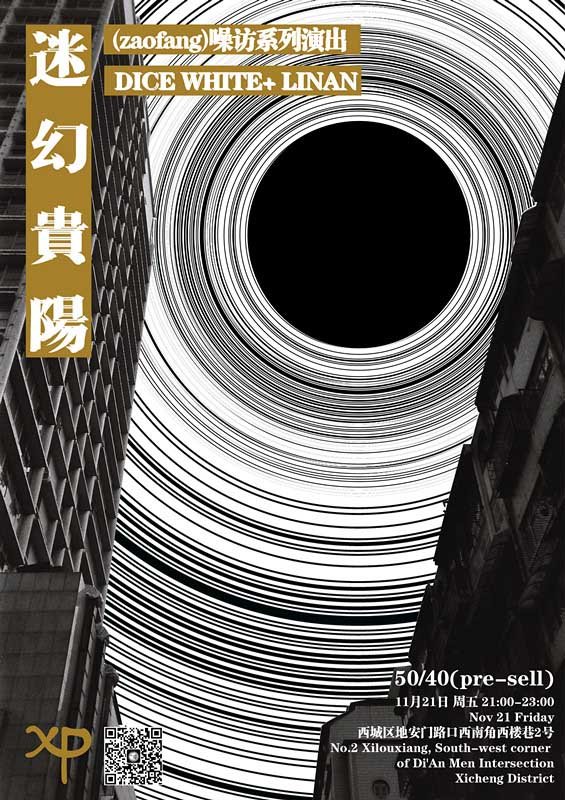 Nov 21: Zaofang Day 1 feat. White+, Linan, Dice at XP
Nov 22: Zaofang Day 2 feat. Run Run Run, Chui Wan at XP
Wow, this is a pretty epic weekend for XP. A handful of great bands will be getting atmospheric with unearthly psychedelic music. The first night of the new concert series titled Zaofang will feature everyone's favorite neo-krautrock provocateurs will breaking through the doors of perception, along with the metaphysical electro-acoustic magics of Da Bang, and the triumphant return of psych trio Dice.
Saturday night will feature Run Run Run, a new band to the scene that explores the darker side of psychedelia. You can expect echoed out trails of dissonance and fierce repetitive percussion, akin to the darker drug fueled tunes of the Velvets like European Son or White Light/White Heat. These guys will be followed by Chui Wan. If you've never experienced the supremely masterful music these talents have produced over the years, then you owe it to yourself to go and see this completely unique band of outsiders.
 
Nov 22: The Raveonettes at Tango
This Danish indie rock duo, consists of Sune Rose Wagner on guitar/vocals, and Sharin Foo on bass/vocals. Their music takes on a liberal dose of 50s and 60s Americana mixed with electronics to give their sound this kind of spaced out Phil Specter wall of sound edge that makes this group superbly romantic and dark. This is what it would sound like if a band like Suicide or Joy Division was effectively able to reproduce with the Shangri-Las and create a sweet lovechild filled with equal doses saccharine pop and dissonant eloquence.
More stories by this author here.
Email: [email protected] 
Wechat: kippwhittaker
Weibo: @KippWhittaker 
Instagram: @KIDDWHIZ
Photos: Courtesy of the organizers, poppressinternational.com

Visit the original source and full text: the Beijinger Blog