Warning
: preg_match_all(): Compilation failed: invalid range in character class at offset 119 in
/home/chinaexp/public_html/wp-content/plugins/membership/membershipincludes/classes/membershippublic.php
on line
848
Kerry's Kitchen is playing host to Chef Marco Quispe from Maldo Restaurant in Peru to ignite their Peruvian Food Indulgence promotion running from November 13-23, a project put forward by the Peruvian embassy to show citizens in China the various similarities, yet very distinct cultural differences, Peru has to share with them.
To toast our welcome a refreshing pisco sour was poured; a hard-hitting balance of brandy-esque wine uniquely distilled with techniques native to Peru, shaken with a tangy lemon liquor plus egg white overtures, and delivered ice cold in tall shot glasses. A nice alcoholic sorbet vibe to it, there's a reason the saying in Peru goes 'the first pisco is great, the second is better, and the third you cannot remember!'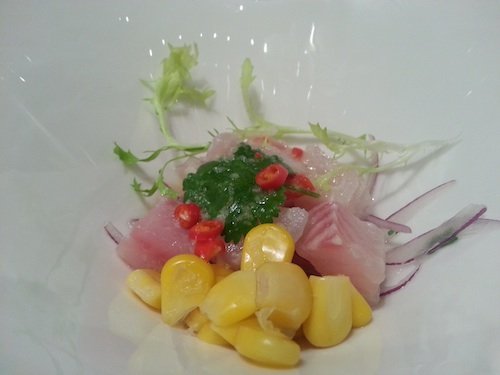 An intense, globe encompassing camaraderie, can be felt in the culinary bond these two countries share, a union evoked well within each individual dish that, while boasting many typical Peruvian seasonings, held a distinct Chinese quirk to them. The ceviche, with its succulently raw lemon soaked fish cubes and crunchy slivers of lettuce tossed between kernels of corn, packed a whopping chili punch for those who appreciate a fiery mouthful. A rustic shrimp soup was served after, followed by one of the more obscure plates I've seen served up – melt in your mouth beef strips topped with tomato, onion ... and French fries. Over 3,000 varieties of potato can be found in Peru, who brought spuds to the forefront of many nations now standard dishes, and ultimately helped drive the western fast food market straight to the thighs of many a late-night diner.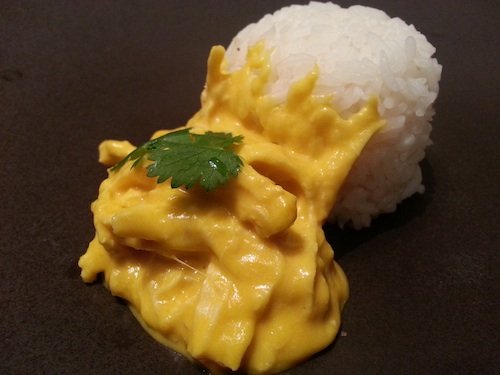 Creamy yellow chicken was then served with rice; a popular Asian import that has taken off in Peru possibly due to the fact their population demographic says one out of every ten citizens has a direct link to China. A very sweet, very European influenced rice pudding finished up the main servings before the final, and certainly the most decadent, post-prandial was laid. Two delicate, floral infused, shortbread like biscuits held between them the most luxurious filling known to man – the lucuma – a caramel tasting fruit that, when pureed, makes dulce de leche taste like derrière.
More stories from this author click here.
Email: [email protected]
Instagram: @wander_in
Wechat: erinstrong
Photos: Erin Strong

Visit the original source and full text: the Beijinger Blog