Chow Yun-Fat, star of the recent adaptation of The Monkey King, claims that after his death he will donate HKD 1 billion of his fortune to charities.
Based off what I've read about the actor, he seems like a pretty righteous dude. He's routinely taking public transportation, not being overly concerned about fashion trends, and has a down to earth mentality – all things that are probably doing more for his reputation than some of the terrible movies he has been in lately. I say this with a big heart because I cherish his gritty kung fu and police dramas from the 80s and 90s like Hard Boiled and Full Contact.
Chow apparently learned from his mother during his young and formative years on Lamma Island about the importance of thrift. Aren't mothers the best? Though he still looks very young for his age, he is no longer a spring chicken, and with no children to pass on his legacy, Chow feels an obligation to thank his fans and society for everything he's been given. In a heartwarming statement, he said "I feel that money does not really belong to me. I am just in charge of keeping it temporarily! I will definitely donate it all! I will give it to the charities that need it the most."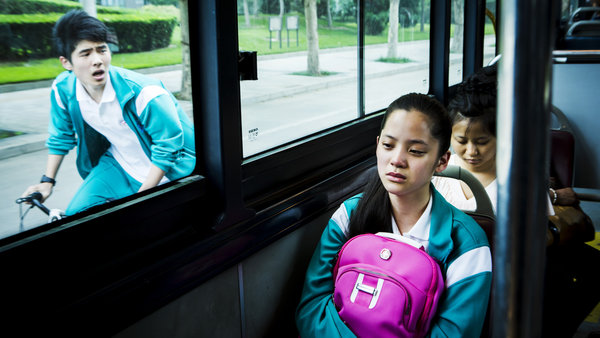 Black Coal, Thin Ice, winner of the Golden Bear at the Berlin International Film Festival, wasn't the only film making waves over the Valentine's Day weekend. The romantic comedy Beijing Love Story apparently grossed 33.15 million in its first four days. The Hollywood Reporter stated that Beijing Love Story is Chen Sicheng's directorial debut, and is a spinoff from a popular TV series. It seems like every week a new film is breaking records. Beijing Love Story's opening set a single day 2D film record, raking in RMB 16.1 million. This was previously held by last month's Where are we going, Dad?
Finally, today is the opening day in China for The Hobbit: The Desolation of Smaug 3D. Peter Jackson's new flick is out across China in IMAX 3D. This is the second installation in the The Hobbit trilogy, and is expected to be a big release. Martin Freeman, who plays Bilbo Baggins in the series, was at the Beijing premier yesterday and had the tact to wish all of his Mandarin speaking fans 'good fortune in the year of horse.' A true scholar and a gentleman, this Martin is; it's a good thing he didn't say "I don't know half of you half as well as I should like; and I like less than half of you half as well as you deserve" – just not as harmonious.
Stay entertained this week with these noteworthy events:
Photos: esquire, www.trbimg.com

Visit the original source and full text: the Beijinger Blog