Warning
: preg_match_all(): Compilation failed: invalid range in character class at offset 119 in
/home/chinaexp/public_html/wp-content/plugins/membership/membershipincludes/classes/membershippublic.php
on line
848
As you may or may not know, beer pong was born an American frat house drinking game but that hasn't stopped it from becoming a weekly fixture in bars as far away in China, where students and tourists alike revel in the simple beauty of tossing ping pong balls and drinking beer. In Beijing, Sugar Shack in Wudaokou stands as torchbearer for the 'sport,' holding a weekly tournament on Thursdays at 8pm and overseen by Kate, a welcoming Dane with a head of flaming red hair.

Despite the well-known competitive nature of the game, fellow patrons were surprisingly friendly, bringing a familial feel to the venue; from the tables of diners tucking into giant pizzas, to the early-starters chatting merrily away with drinks in hand, and Kate's enthusiastic shouts of recognition, everyone seemed to be at home and happy.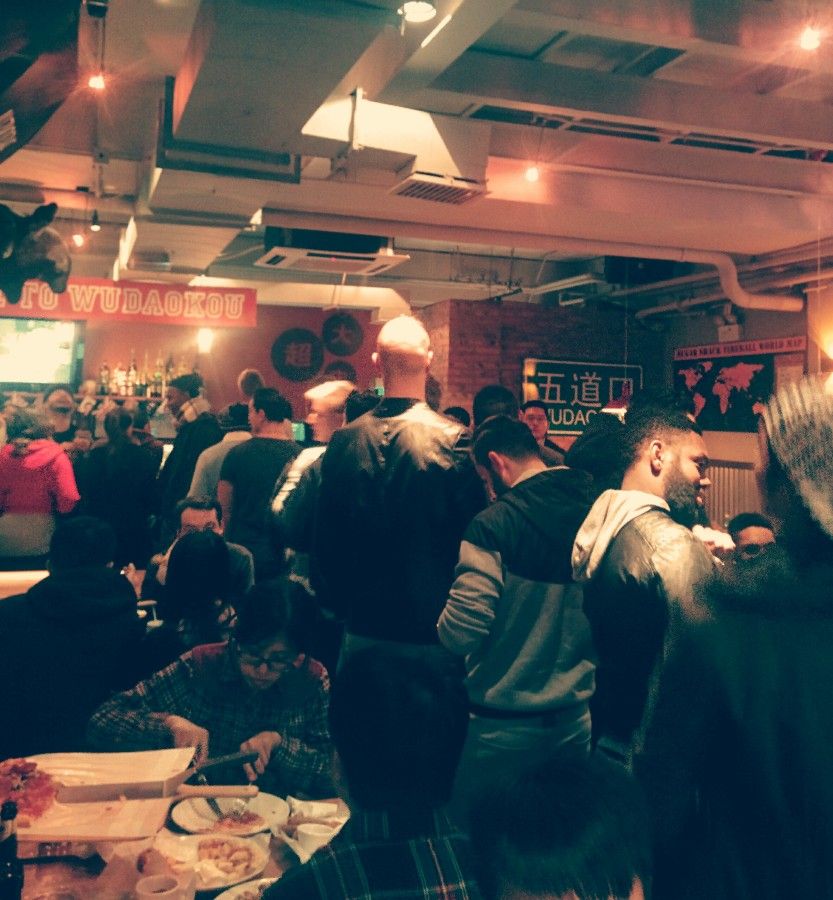 However, among the buzz of easy conversation, you can feel the anticipation building, and sure enough, come sign-up time at 8.15pm, a long line full of eager contestants forms before what promises to be a tense match.

At this tournament, it was obvious that the punters present came from all over the world and there was a good range of experience, with one seasoned veteran providing an integral piece of advice: being drunk helps phenomenally, because then at least you'll THINK you're really good.

At 9pm, the tournament kicks off and the eight teams partake in three to four tournaments throughout the evening. Players divide into teams of two and are endowed with a bottle of booze if they win. Entrance to the tournament is RMB 40 per team and that covers the beer guzzled down with each successful shot from the opposing team. Winners of each tournament are placed on a leader board, with ultimate winner is picked each semester. The best team last semester was led by a Chinese girl, who is currently ranked at the top of the leader board for a second semester in a row, proving that although the Americans may have revamped the sport, the Chinese are still masters of the ping pong ball. 

Beer Pong Thursdays at Sugar Shack is easily one of the best ways in Wudaokou to meet new people and make friends. So, if you are a secret beer pong pro or simply looking for a fun night out, give it a try.
And for those looking to brush up, here are the rules: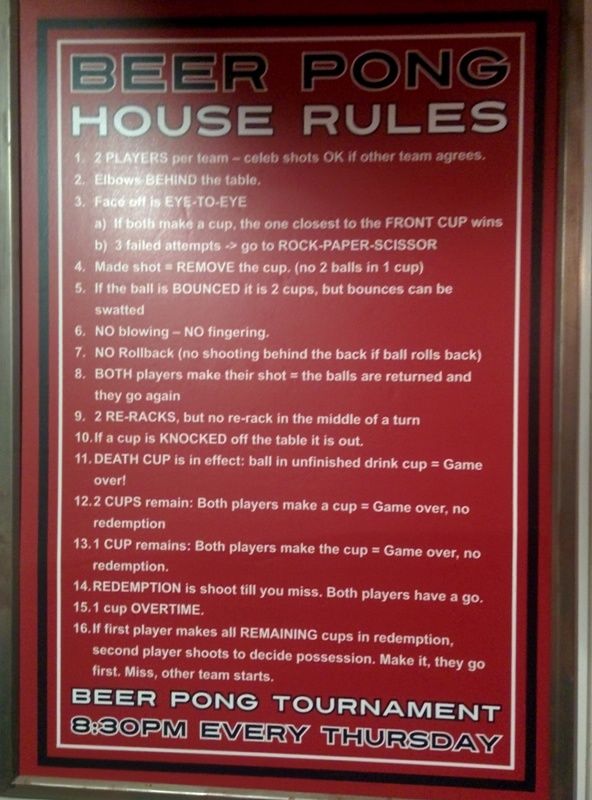 Photos: Jasmine Lynn

Visit the original source and full text: the Beijinger Blog