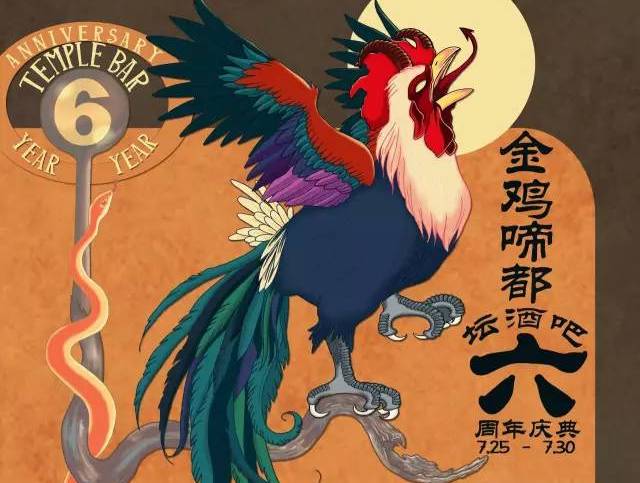 Temple, the epicenter for all things down and dirty, celebrate six years of rocking and rolling with an all-week anniversary showcasing some of the venue's sexiest collaborators as well as an array of everyone's favorite punk, metal, and "psycho" bands, including highlights WHAI, Scare The Children, and Gum Bleed.
The all-encompassing anniversary – six nights of madness has our livers reeling in pain just looking at it – but therein lies the beauty of Temple: even if you've lost your marbles after one hazy and Beijing jiapi-soaked evening, you would still be itching to return the very next day.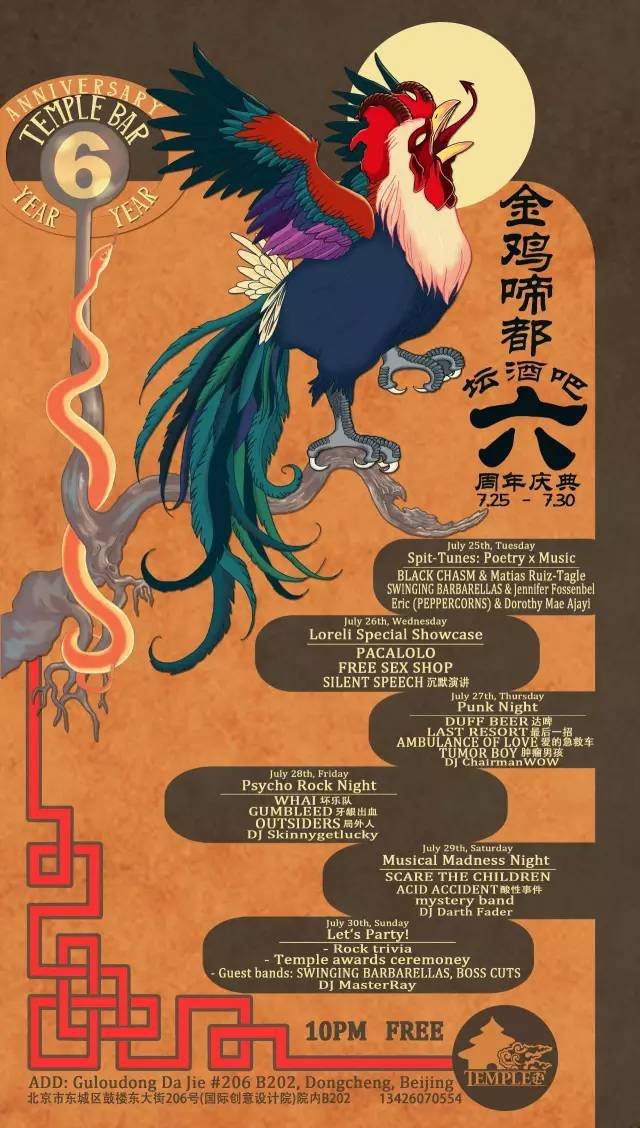 Sunday night will mark the end of the debauchery with the Gulou rock bar's annual awards ceremony whereby the establishment's finest clientele are awarded some of the city's grungiest handouts. There'll also be rock trivia and special DJ sets throughout the week just to keep things toasty until the early mornings.
Asking the almighty manager and co-founder Pink about how things were progressing now that the first night was under her belt, she told the Beijinger that everything had so far gone smoothly. Wanting to know more about how in the hell she deals with drinking shots every day, she had this to say: "After six years of drink training, my head feels totally fine and the secrecy to treating hangovers is: I tell myself that there's another drinking night waiting for you, so you have to pull yourself together." She makes it sound so easy.
So here's a salute to you Temple, for keeping it fast and loose (and free) for six years in Gulou. Check out the full schedule below. Each night is free as always and starts at 10pm:
Wednesday, July 26 - Loreli Special Showcase
Pacalolo
Free Sex Shop
Silent Speech
Thursday, July 27 - Punk Night!
Duff Beer
Last Resort
Ambulance of Love
Tumor Boy
DJ ChairmanWOW
Friday, July 28 - Psycho Rock Night!
WHAI
Gumbleed
Outsiders
DJ Skinnygetlucky
Saturday, July 29 - Music Madness Night!
Scare the Children
Acid Accident
+ Mystery band
Sunday, July 30 - Let's Party
Rock trivia
Temple anniversary ceremony
Guest bands: Swinging Barbarellas, Boss Cuts, plus DJ MasterRay
Image courtesy of Temple

Visit the original source and full text: the Beijinger Blog