We're sure you're feeling the burn of summer by now, and yes, we know the pain of enduring the unbearable heatwave before achieving your so-called "bikini body." We also know that you're probably drinking a few too many cold and boozy gin and tonics to beat the heat once the weekend rolls around, but hydration is a matter of safety in this sweltering heat. While drinking eight glasses of water is boring, these detox waters could help you find a balance between hydrated and satisfied, flushing your liver and benefiting your body.
How easy is it to do that? According to WikiHow, it's easy than you could ever imagine:
1) Slice cleaned fruits and vegetables of your choice and put them into a mason jar
2) Add water
3) Place in the fridge and wait for a couple of hours before serving
Below are some tried-and-tested combinations for the best results: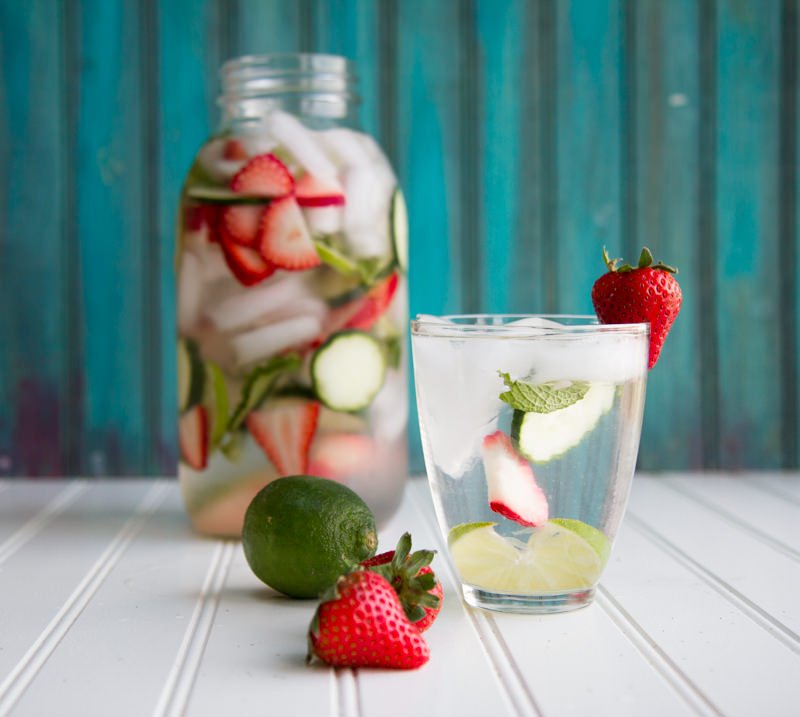 Strawberry, Lime, Cucumber, and Mint
Cucumber is a great vegetable to keep you hydrated, whereas cucumber and lime will lift the water and make it refreshing, and strawberries will help add a touch of sweetness. You could also throw in some raspberries for an added sour kick.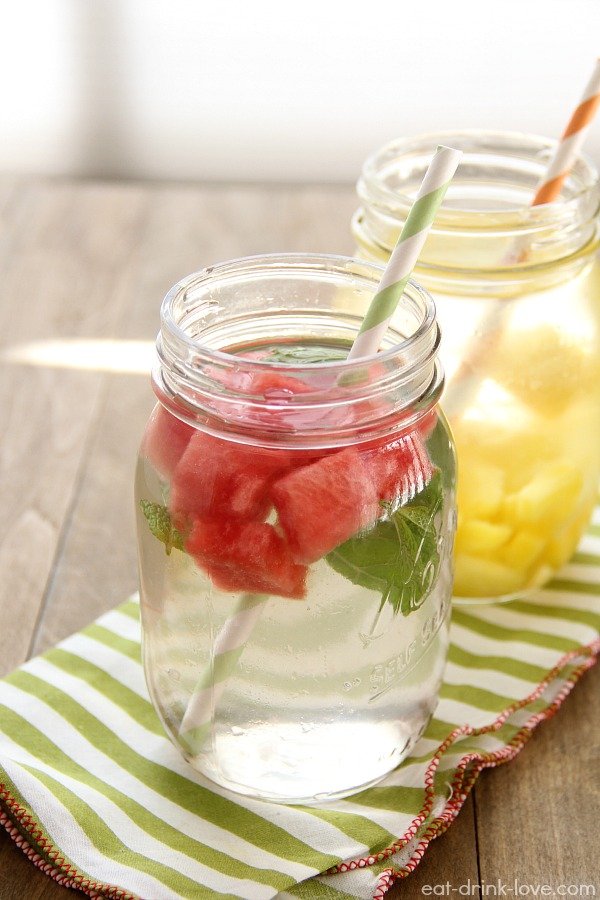 Watermelon and Mint
These two ingredients couldn't be more summery and this drink is perfect for if you got overexcited and bought too much watermelon to guzzle before it turns. Cut the melon into cubes, place them in the pitcher with some mint, and fill with water. Allow them to soak for two to eight hours in the fridge. You can mix it up with lemon and mint as well.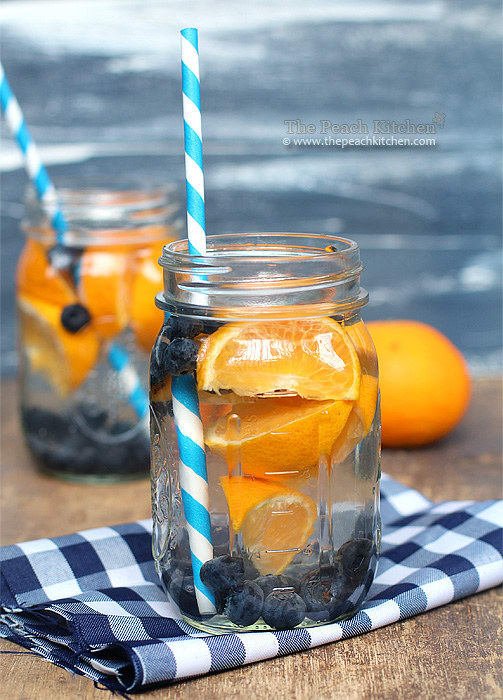 Orange and Blueberry
Consider infusing blueberries with water to add to their already exceptional nutritional value. Add two oranges, cut into wedges, and put a handful blueberries in six cups of water, then leave in the fridge for two to 24 hours.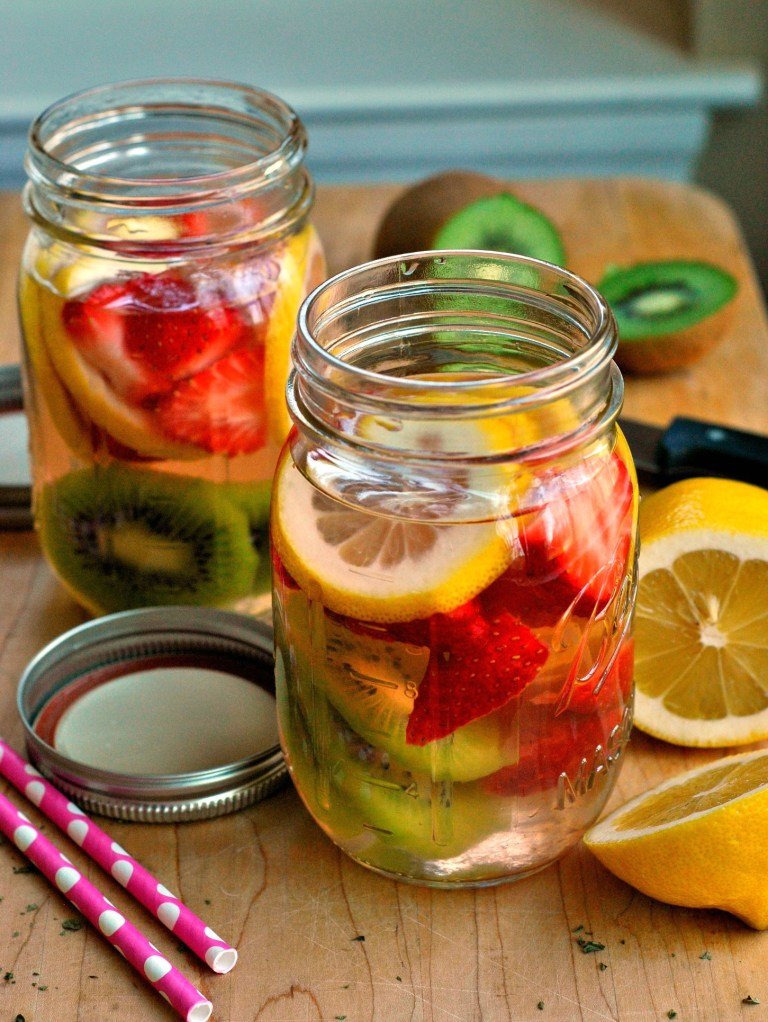 Strawberry, Kiwi, and Lemon
This combo is good for anyone with a sweet tooth, helping you to resist the temptation of your nearby convenience store's ice cream freezer. Cut the fruits into bite-sized bits, fill with water, and store in the fridge until serving. The combination of strawberry, lemons, and kiwis can boost your body's stores of vital nutrients, vitamins, and essential minerals. This one's sweet, citrusy, cool and refreshing.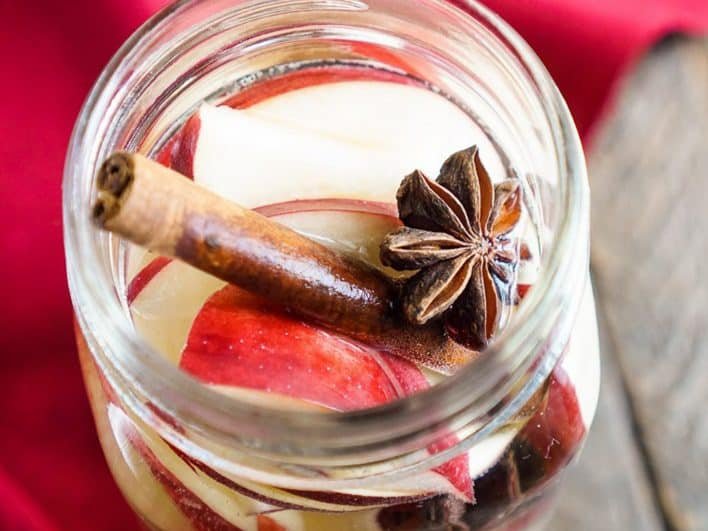 Apple with Spice
If you are a fan of apple pie, try this apple spice detox water, incorporating sliced apple, cinnamon, and star anise. The water tastes complex and is reminiscent of Glühwein, transporting you back to the cooler temperatures of the winter holidays. The spices will aid your digestion and keep your heart and brain hydrated, making this particular choice a powerful and healthy drink!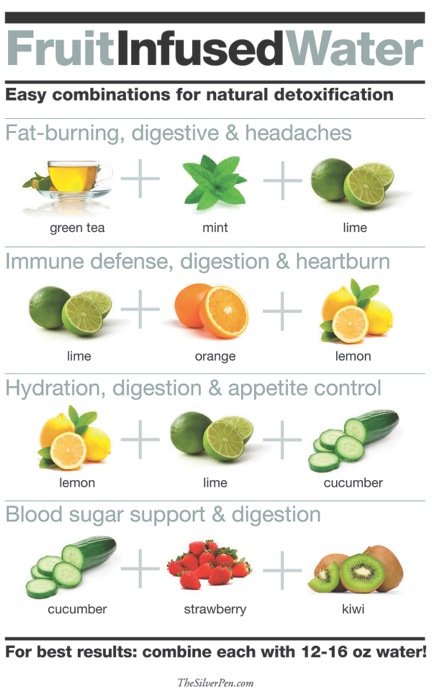 Or alternatively, try one of the additional recipes above. You can drink them at home, take them to the gym, or bring them to your office, but don't forget to share the love.
More stories by this author here.
Email: [email protected]
Twitter: @flyingfigure
Instagram: @flyingfigure
Photos: eat-drink-love, buzzfeed, greenblender, diyncrafts, wholefully, thesilverpen, theyummylife

Visit the original source and full text: the Beijinger Blog