With the recent boom in taphouses (check here for our exploration of the phenomenon), we decided to push our expedition a bit further from the already overheated hutongs and Sanlitun to the more residential locale of Shuangjing. The (soft) opening of this new bottle shop Naughty Beer (accompanied by Salute Wine for a strange but convenient juxtaposition) adds yet another option for those southeastern Beijing residents who want to avoid heading to the hustle and bustle of the city center for a drink.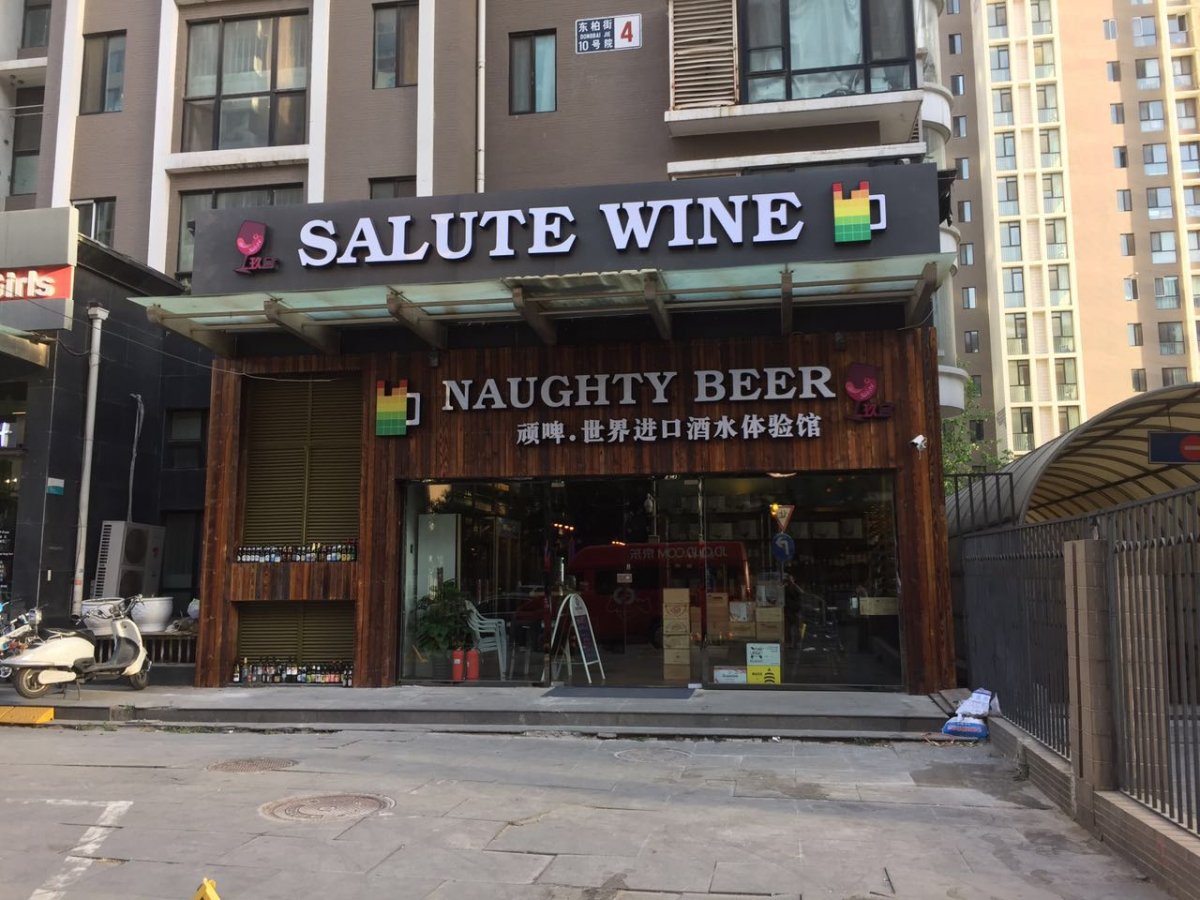 Originating in Suzhou, Naughty Beer headed north and opened this Beijing bottle shop back in May. Walking in, you'll find several fridges on the left filled with brews, as well as wooden tables in the middle, and more tables and sofas in the private rooms in the back.
Naughty Beer stocks more than 400 brands of beer from over 30 countries. Among the usual players found at similar international bottle shops – Flying Dog, Dogfish Head, Hitachino, Hoegaarden, Harviestoun, Rogue, Brewdog, Ballast Point, Goose Island, Samuel Smith, Elysian, Stone, North Coast, Mikkeller, Lindemans, Duvel, Halve Maan, La Chouffe, and Vedett (RMB 30-55) – they also have a number of Chinese varieties, such as Harvest, Wenshan, Master Gao, and Buzz, as well some rarer ones, including one of my favorites, the Yeti Imperial Stout (RMB 45), Barrel Ages Yeti (RMB 128), Espresso Oak Aged Yeti Imperial Stout (750ml for RMB 128), both from Great Divide; Midtfyns Chili Tripel Ghost and Barley Wine (both RMB 66).
Most exciting perhaps is the entire fridge dedicated to over three dozen beers from Spain and Italy, most of which are particularly rare to find in Beijing, such as Elements Orange and Lemon Blonde Ale, and Elements Pedro Ximenez from Dawat, Diablos Joe! Red Ale, VIPA, Paquita Brown Ale, CCCP, Lemonzilla (RMB 39-55) from Tyris, also in Spain. The prices are reasonable too, with the aforementioned Yeti Imperial Stout normally running RMB 88 at some local bottle shops, sold here for only RMB 45. But pace yourself – it will knock you down with its boozy 9.5 percent ABV.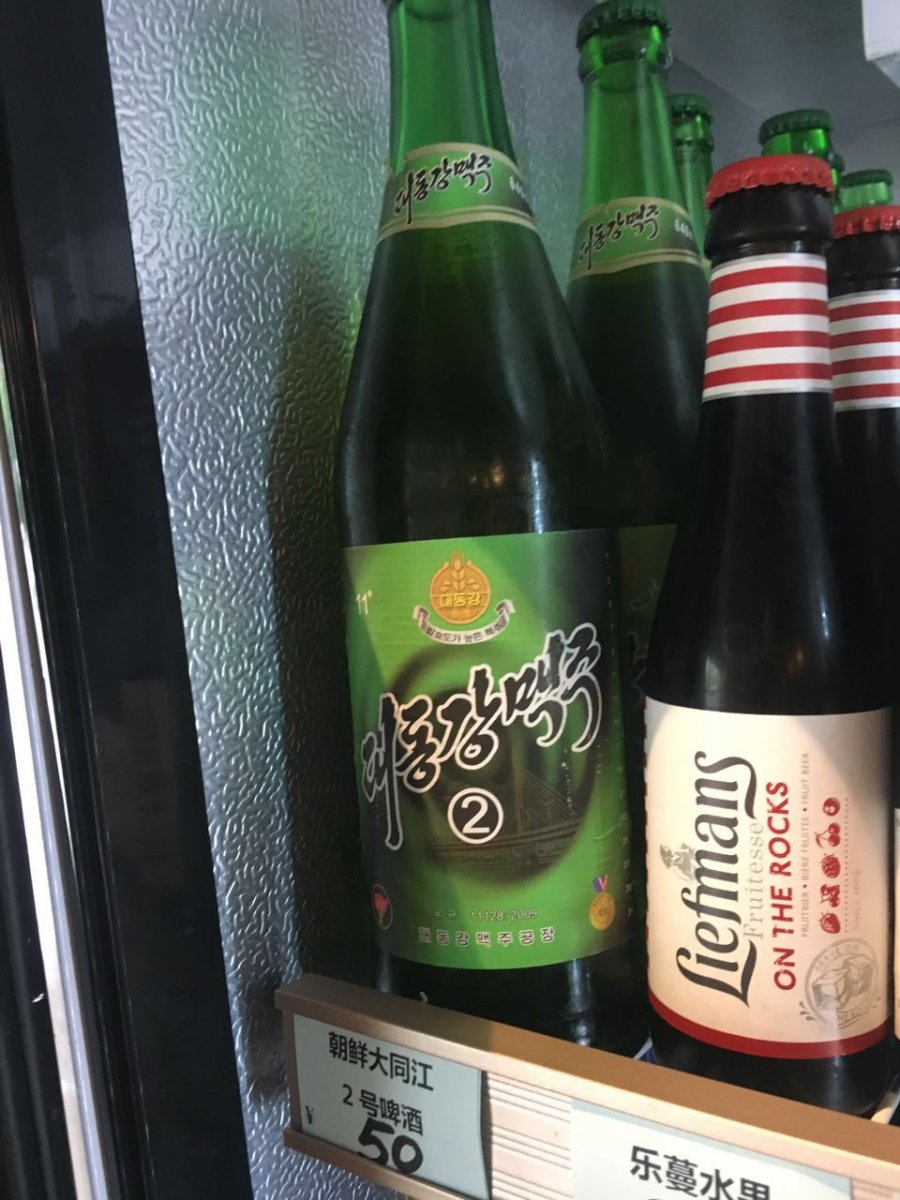 Naughty also offers Doppo Weizen, Doopo Dunkel, Doopo Muscat Pils, and Doopo Peach Pils from Japanese Miyashita Sake Brewery, the prices range from RMB 78-85 with a daily buy one, get one deal. We even found bottles of Taedonggang #2 from the state-owned Taedonggang Brewing (대동강맥주) in North Korea (RMB 50).
As for food, the bar offers salads (RBM 24-28), a burger (RMB 48), pizzas (RMB 45), quesadillas (RMB 39), and a sausage platter (RMB 58). There are also two big TVs hanging on the wall, and an al fresco area with a projector – good for watching sports once the chilly weather rolls back around.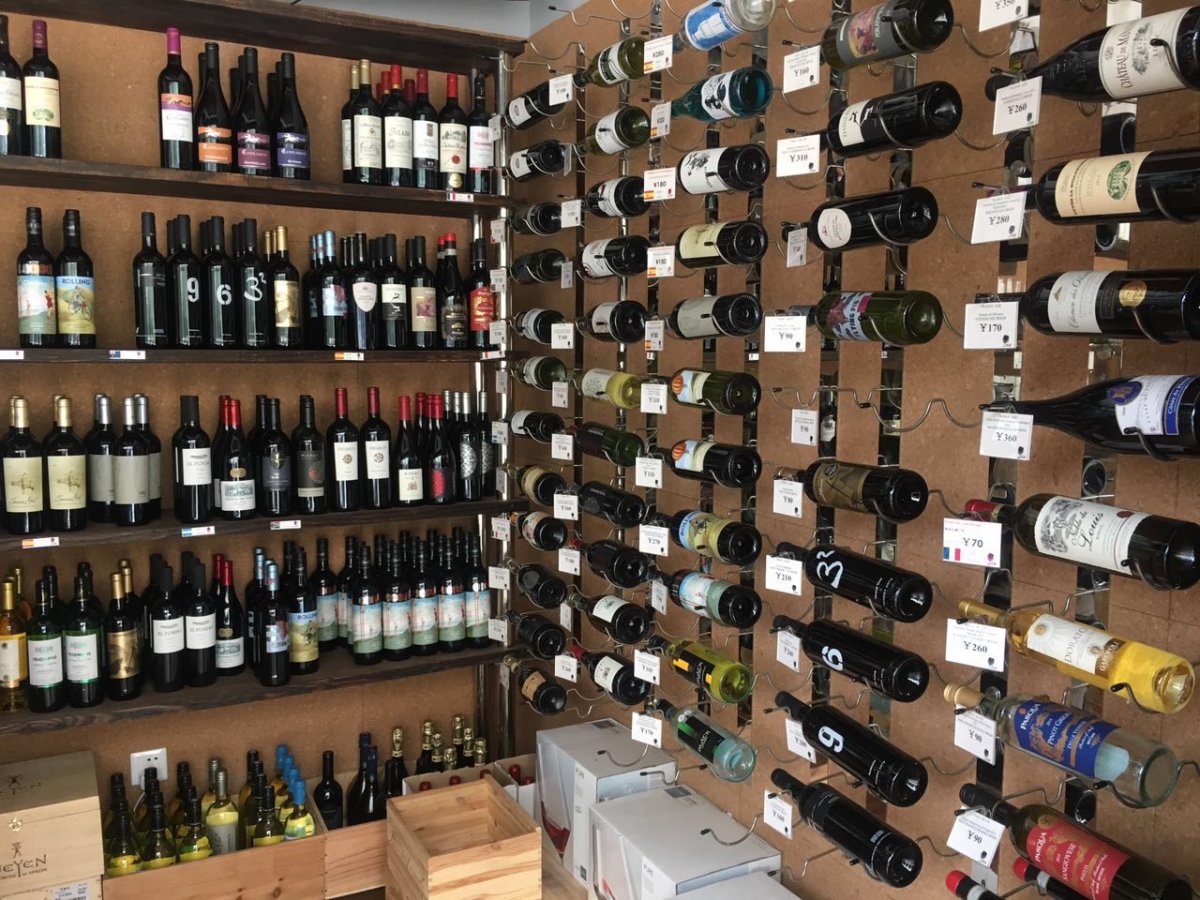 For this reason, and the fact that there are no draft options, it might be best to consider Naughty a Heaven Supermarket-esque bottle shop instead of an all-out bar. Friendly staff are also on hand to help choose from a wall of imported wines, making it a great bet for a one-stop shop for your weekend drinking needs and presents a dangerous and naughty detour on your way home from work.
Naughty Beer
Mon-Fri 5.30pm-3am, Sat-Sun 12pm-3am. 1-01, Bldg 4, Shidai International Community, 10 Dongbo Jie, Chaoyang District (139 1021 6957)
顽啤世界进口酒水体验馆:朝阳区东柏街10号院时代国际嘉园4号楼1-01
More stories by this author here.
Email: [email protected]
Twitter: @flyingfigure
Instagram: @flyingfigure
Photo: Tracy Wang, Michael Wester

Visit the original source and full text: the Beijinger Blog