After a beef embargo in 2001 on European steaks following a mad cow disease scare, China later imposed a ban on American steaks in 2003 for the same reason. At that time, an official at the quarantine bureau of China's Ministry of Agriculture said that the ban would last "until the United States takes measures to assuage concerns about the safety of its beef and beef products."
China and the United States agreed to resume their beef trade in May after a 14-year ban. That's important for consumers because "similar quality cuts of US beef are expected to be cheaper than Australian meat because of low US grain prices, a large component of the cost of raising cattle," as Reuters reported. 
China remains "the world's second biggest beef buyer [behind the US], and the imports grew roughly 10 times between 2010 and 2015. Australia, Uruguay, and New Zealand are the top exporters of beef to China," according to CNN.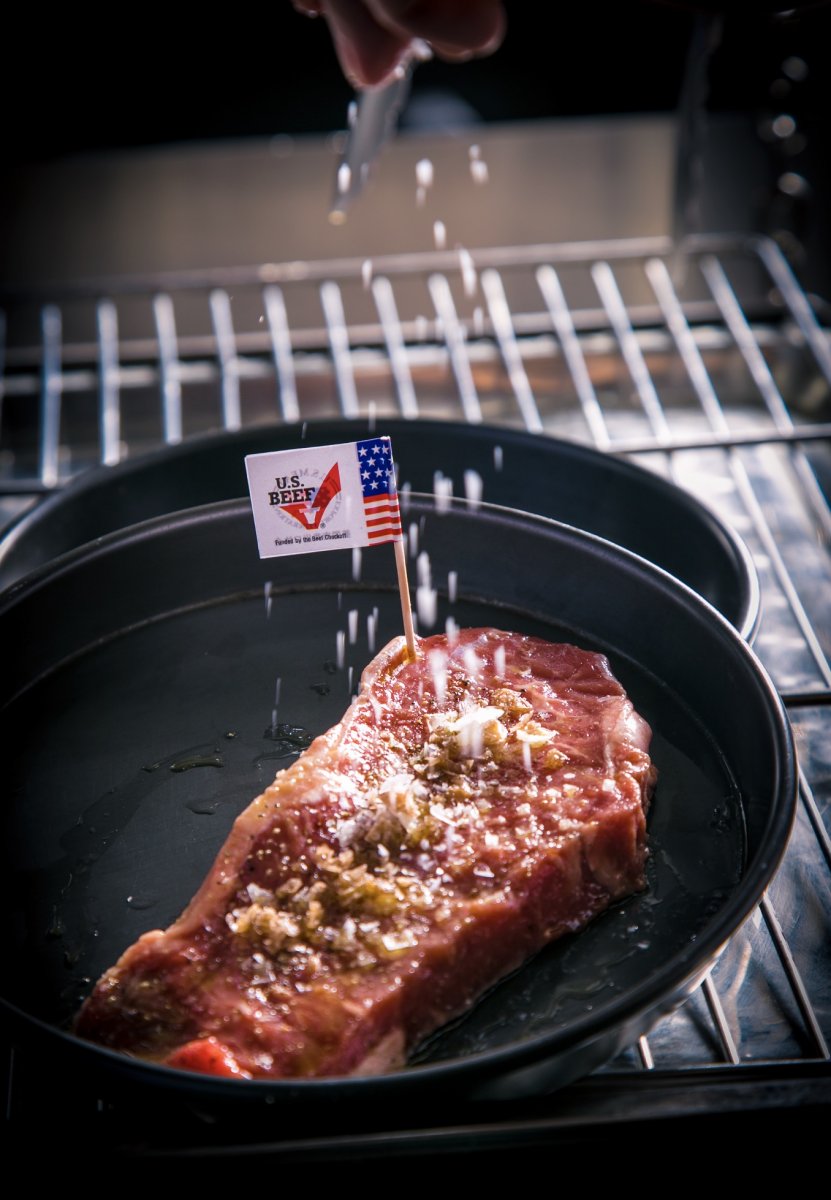 Opening last September, Char Dining Room and Lounge on the third floor of InterContinental Hotel Sanlitun acted fast on the news that the embargo was to be lifted, pouncing on the opportunity to bring fresh-off-the-boat US steaks to the table.
We were recently invited to Char to try their new imports, which come in fresh from America daily, and for that reason are limited to 16 steaks per day, including eight ribeye steaks (RMB 488 for 200g), eight sirloin steaks (RMB 468 for 200g), alongside their premium Australian Blackmore 600-day Wagyu beef, stockyard tomahawk, and Cape Grim grass-fed cuts.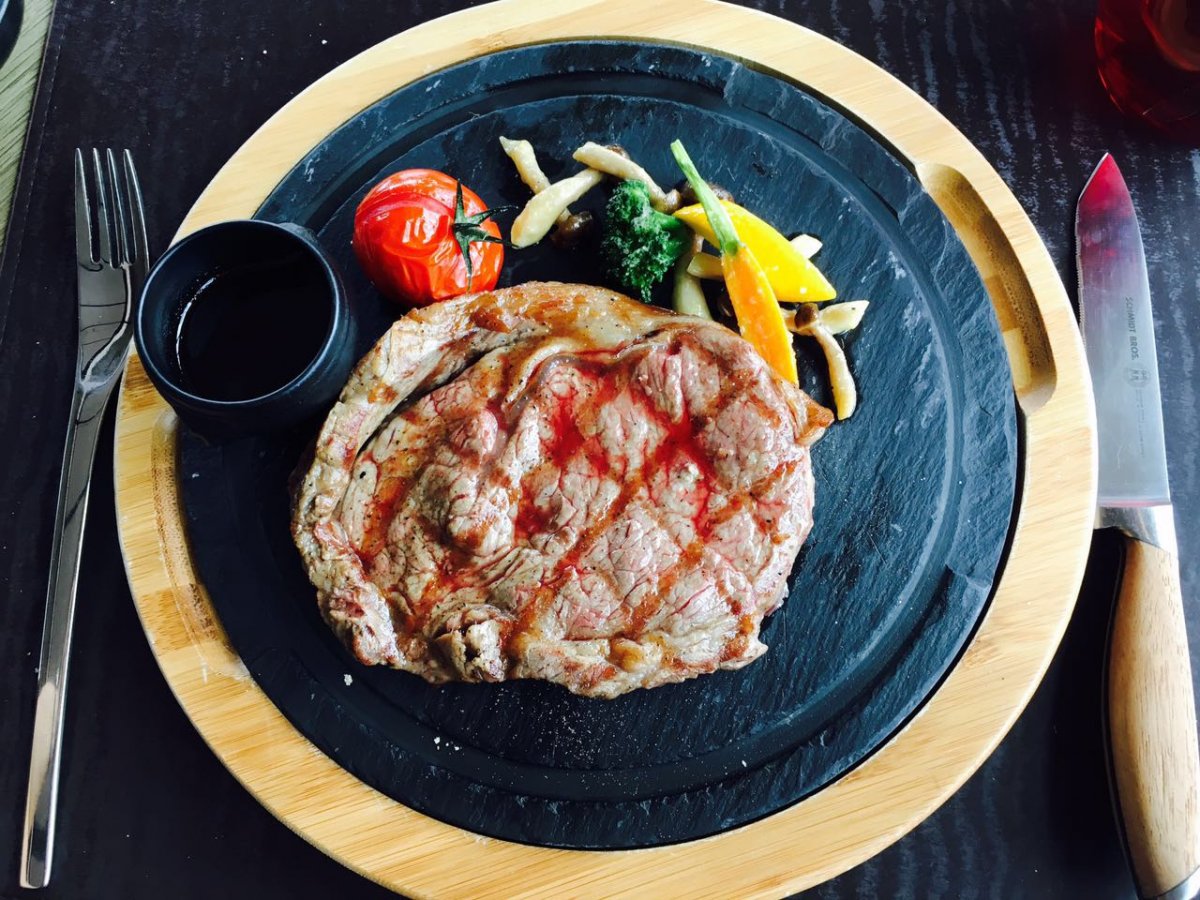 To provide us with our own personalized dining experience, each diner is asked to choose their preferred knife from a set of six, including utensils from Zwilling and Schmidt Brothers. We then selected the American ribeye steak served on a Chinese ink-stone-style plate, along with a cup of black pepper sauce. The steak was tender and featured a nice glaze, a nice seared pattern, and a little blood pooling on top, just the way we like it. The spread also included some seasonal vegetables, such as tomatoes, baby carrots, mushrooms, and peppers.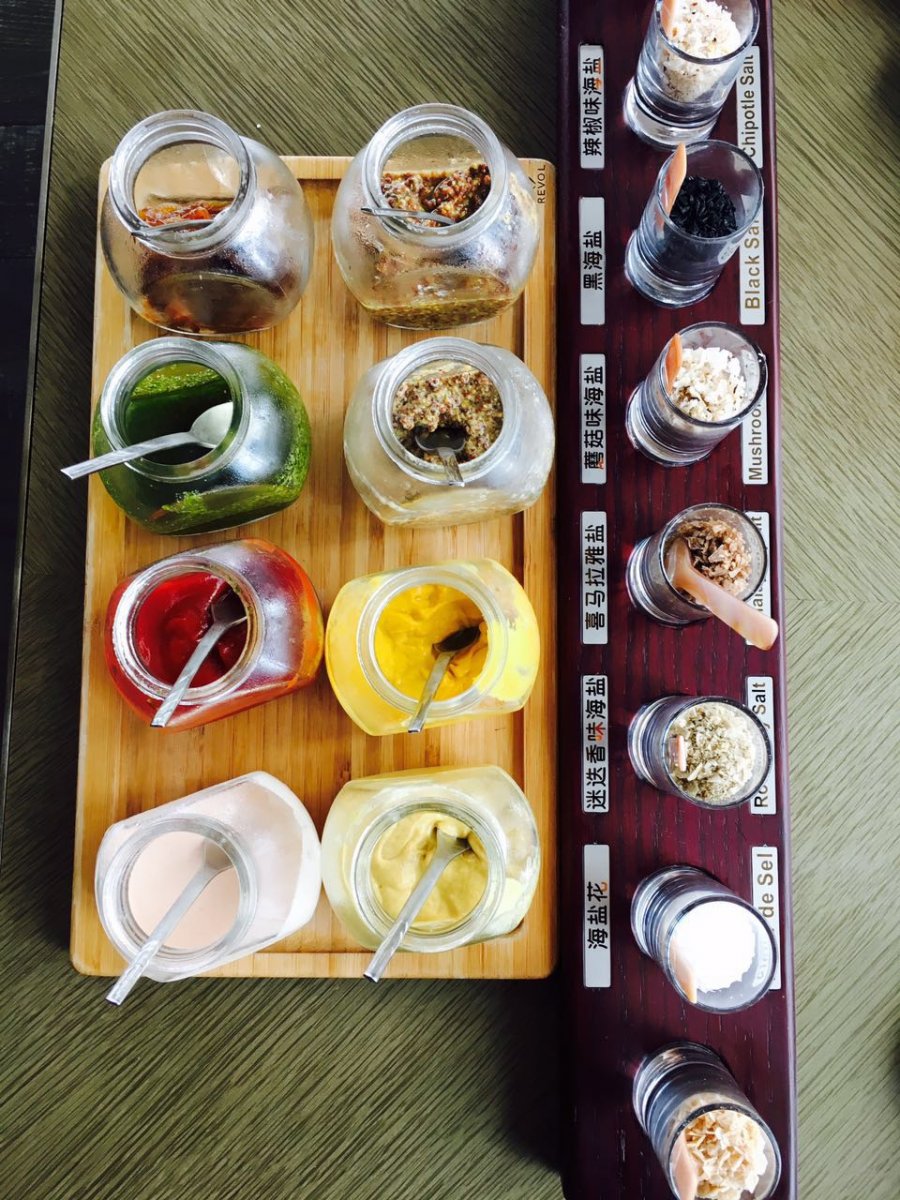 The small details don't go unnoticed either, with diners treated to an assortment of seven different infused sea salts, including varieties with rosemary, mushroom, chipotle, and Himalayan sea salt; as well as eight different sauces, such as homemade pesto, thousand island dressing, mustard, and mayonnaise.
It's these additions, and Char's dedication to the art of steak making, that make the restaurant a good choice for anyone wanting to explore the first wave of American beef making its way into China after a long 14-year absence.
To make a reservation, call 8516 0065, and the kitchen opens at 5.30pm.
More stories by this author here.
Email: [email protected]
Twitter: @flyingfigure
Instagram: @flyingfigure
Photos courtesy of InterContinental Beijing Sanlitun, Tracy Wang

Visit the original source and full text: the Beijinger Blog