Juggling commitments to your employer and your employment visa status can be challenging when you plan to quit and start your own business…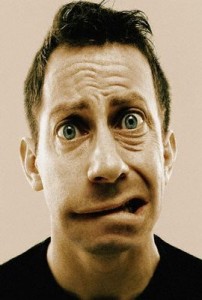 QUESTION
I have been sponsored over the past 5 years by my current employer and I have now decided to set up my own business.
The limited company is being created whilst writing this email but I am still currently employed and my visa expires in April of this year.
I have looked at all the steps to submit an investment visa application and I understand that it will take longer than expected.
Counting that my current employer has already invited me to submit my visa extension, but at the same time I must process this new investment visa application, how would you recommend me to handle the situation?
By applying for the investment visa now, will my current employer be informed that I have started this process?
I want to avoid the surprise effect and ideally I want to hand my notice (1 month) before such situation happens.
The other option would be to extend my sponsorship in the first place with my current employer and apply for my investment visa later on.
The problem is that it will take me to the end of April (counting the month notice) more or less and that would be a time loss for my new business.
On a side note, I am also married and my husband has a dependent visa which expires at the same time as my current employment visa in April.
I am afraid that he might be in a position with no valid visa to stay in Hong Kong while the investment visa application is complete as I know that it may take 4-6 months.
What is your advice on this point?
Thanks a lot and happy new year of the Horse!
More Stuff You May Find Interesting or Useful
Hong Kong investment visa – the 3 legs of of the approvability stool
Is there such an animal as a flexible working visa in Hong Kong?
Hong Kong investment visa – cash required and the Catch 22
Is there such a thing as a Hong Kong employment visa for an independant contractor?
Is it possible to cancel a Hong Kong visa application and if so how do you go about doing it?
| | |
| --- | --- |
| | |
| PODCAST ANSWER | |

Visit the original source and full text: Hong Kong Visa Geeza