Though the signage of Shuangjing's Tianzhi Jiaozi strip is still in the midst of an extensive (and quite strange) revamp, business is still going strong behind the toiling laborers at the entryways. Newly opened bar and restaurant 789 (qībājiǔ in Chinese, though it also has an English moniker: A-Life) is an indication of the strip's staying power — a joint with on-point cocktails and food that will keep locals coming, despite the ebb and flow of the area's popularity in Beijing's nightlife scene.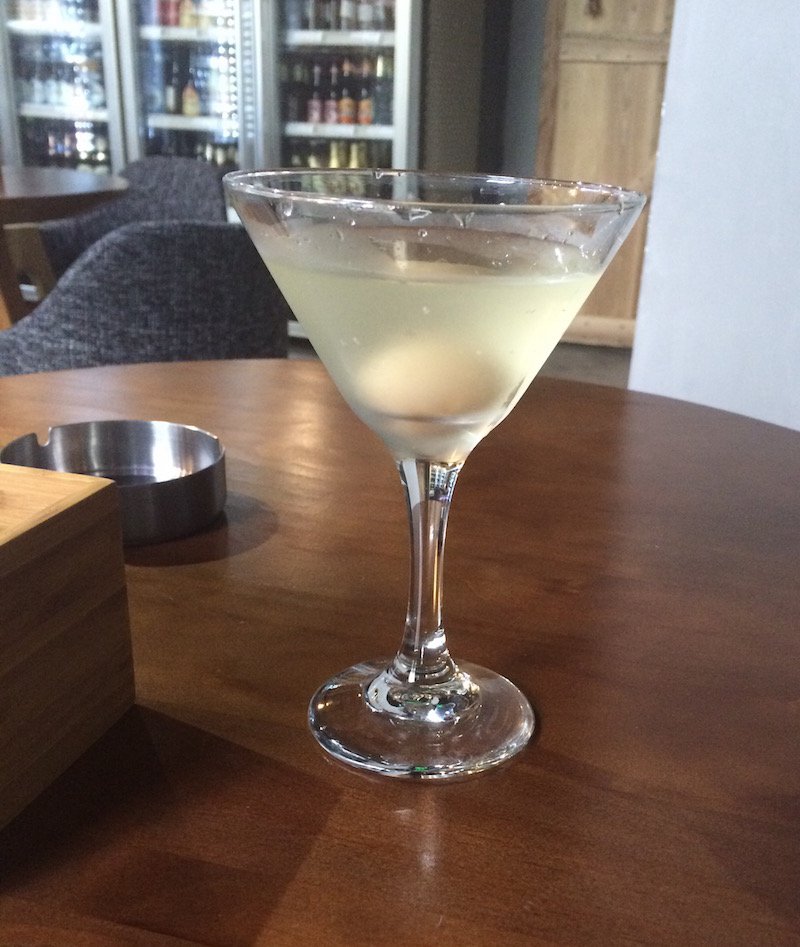 We started with a litchi martini, a syrupy-sweet, tundra-temperature chilled drink that instantly staved off the summer heat and tickled our tastebuds. Better still: its rock-bottom price (for Beijing at least) of RMB 40. Sadly, this was one of the few truly original cocktails on offer, though other options like the cosmopolitan, pina colada, gin and tonic, apple martini, cucumber gin and tonic, and more all stuck to the oh-so-reasonable RMB 40-50 range.
The venue's food is similarly to the point: eight types of pizzas (varying from RMB 48-98; all 10-inch), five varieties of salad (priced between RMB 35-48), a half dozen kinds of sausage (RMB 38-48 for singles like Nurembery, beef, or chicken, depending on which one you pick; or try them all in the RMB 138 platter), and beef or lamb skewers (RMB 68 for a platter). The pizzas have a simple homestyle quality, coming in square slices on crusts that are chewy and delightfully nourishing, though by no means exceptional (especially when compared to the plethora of gourmet pies to be found at Beijing's various Italian eateries). That being said, 789 does have some fairly creative pie varieties on offer like the Korean spicy beef (RMB 68) and mashed potato (RMB 48), along with more standard types like margherita and diavola (both RMB 48).
The spicy Korean beef pizza we tried was a success, thanks to the gentle heat of the meaty topping, along with some leafy greens and corn to balance the proceedings out with lighter, crispier elements (yes, we are getting used to corn on pizza after all the Beijing restaurants we've frequented). While the cocktail and food options are somewhat limited, more variety can be found in the beer fridge, which has dozens of imported bottles at about the same prices you'd find at Heaven Supermarket (though falling short of that popular bars famously vast range).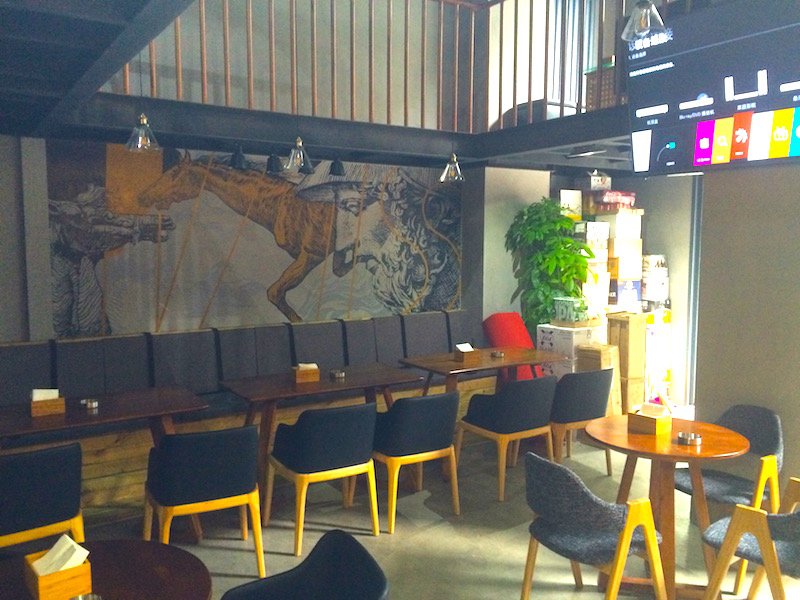 789's decor is also a winner, featuring exposed scaffolding and piping that give it an industrial vibe, especially behind the bar. A vibrantly colored mural on the wall opposite the bar depicts a galloping stallion and stately statues, while the seating is comfortablly sturdy without being overly cushy. There are a few nooks with sofas on the second floor, with windows overlooking the street. Another bonus is the staff, who are prompt and very friendly.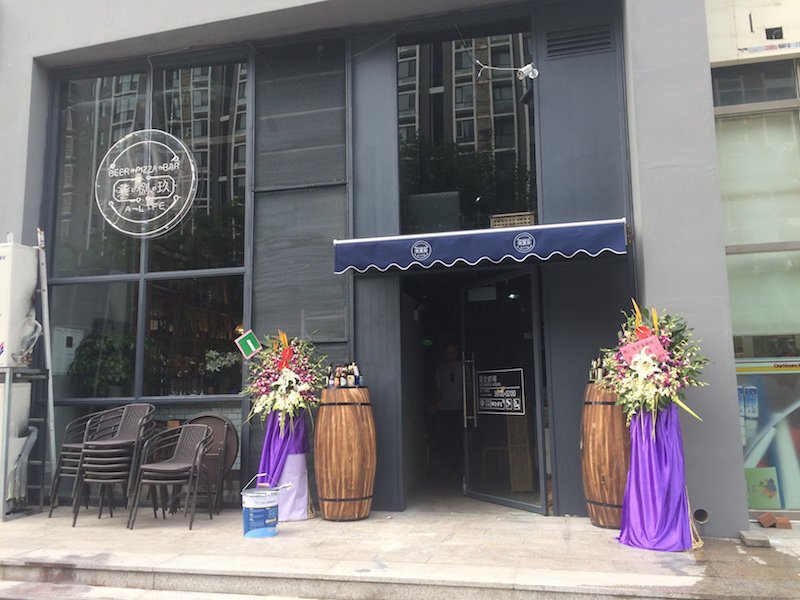 All those elements add up to a highly satisfying, if not overly memorable expierience. More distinct Shaungjing venues like Plan B, Root Pop, and Bronze need not worry about losing throngs of customers to 789, but anyone living in the area and looking for a solid option to start their evenings off will certainly enjoy this new bar and restaurant.
789 (A-Life)
Daily, 4pm-2am. 2-20, Tianzhijiaozi, Dongbai Street
朝阳区天之骄子底商2-20
More stories by this author here.
Email: [email protected]
Twitter: @MulKyle
Photos: Kyle Mullin

Visit the original source and full text: the Beijinger Blog