Beijing Beats brings you the best in Beijing nightlife each weekend. Its aim: to help you soothe the woes of a long and stressful week with some out-of-body gyrating and some experiences you'd rather forget come Monday. Check the weekend's full list of nightlife events here.
 
Friday, July 21
IMAABS (N.A.A.F.I Label)
Member of the Mexican dance label and brand N.A.A.F.I, IMAABS is the alias of the Chilean artist Cristo Gavras. Over the past few years, Gavras' music has gained worldwide attention leading to a world tour and releases with multiple labels, including PTP (USA) and Trax Couture (UK). Support from Puzzy Stack, Lu Xixi, Joy Ginger, and Yesen. 10pm. Price TBA. Dada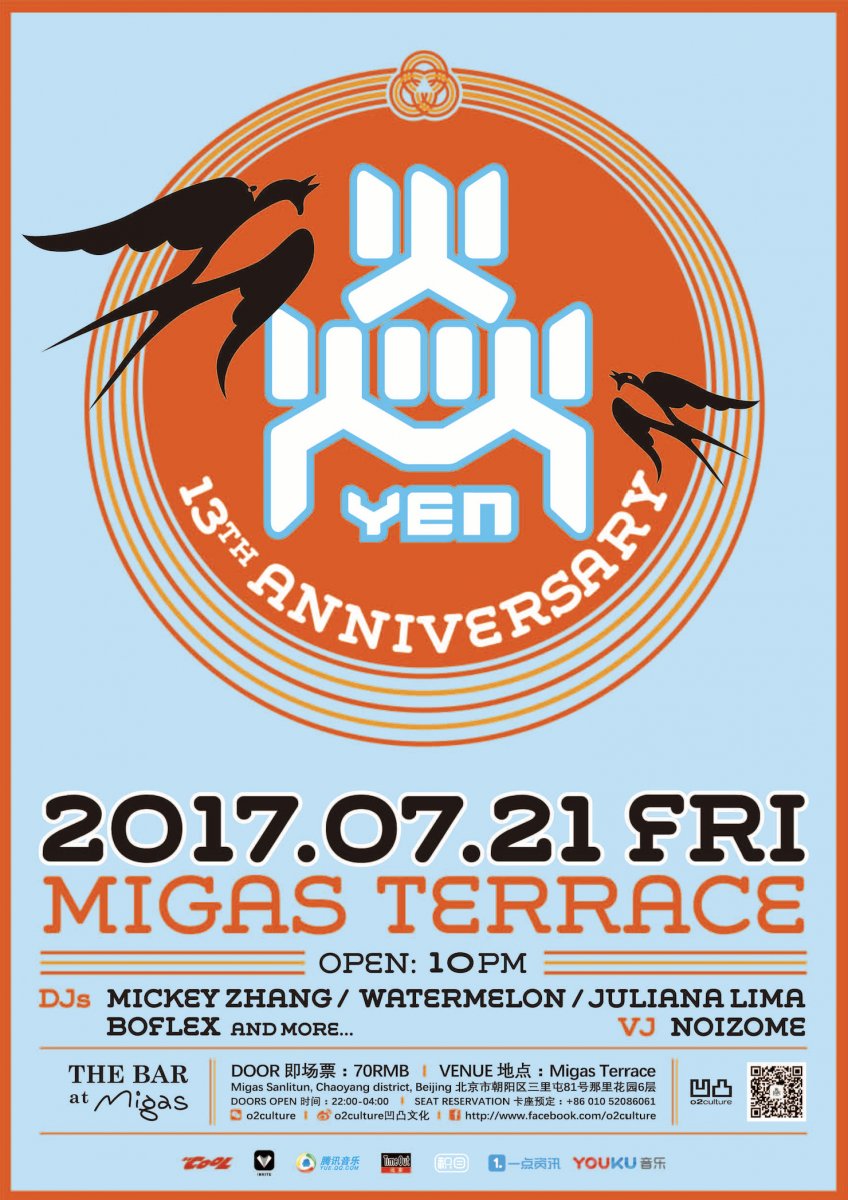 Yen 13th Anniversary Party
Beijing's long running mega-party crew celebrates 13 years of epic nights in the capital. With an array of local stars on the decks, this one is definitely going to be a big night. 10pm. Price TBA. Migas
 
Saturday, July 22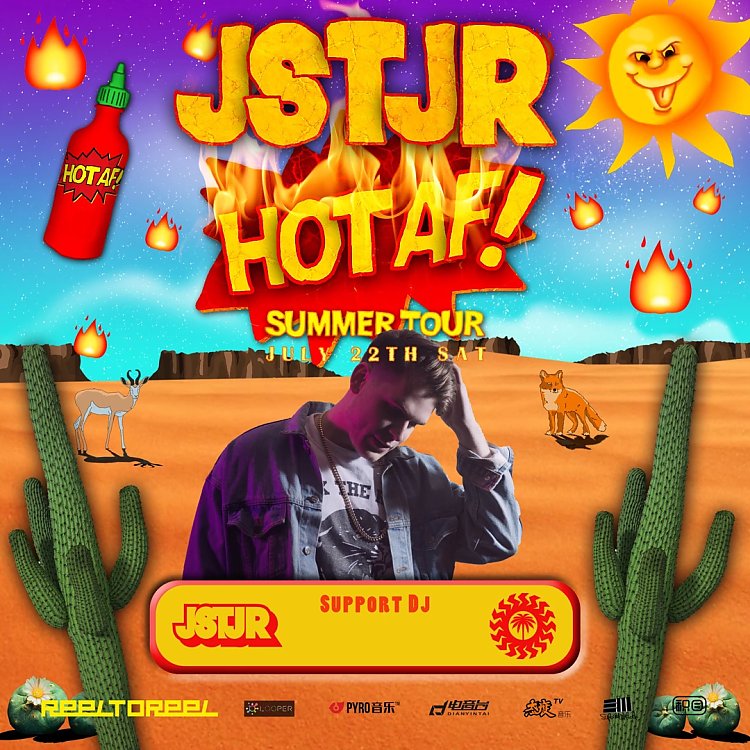 JstJr
James S. Tomaszewski Jr. got his start in 2013 making remixes at his New England college. Today, his work combines baile funk, zouk bass, twerk, and moombahton, and has worked with Major Lazer and appeared at festivals with some of the biggest names in EDM. RMB 120, RMB 75 (advance). 10pm. Modernsky Lab
Club Paradise 
The hard-partying Club Paradise DJ crew looks to bring their tropical, funky vibes to Yue Space for the very first time for what should be a sweaty night of hutong booty shaking. DJs Ted Dancin', Saucy, Chloe, and friends look to take partygoers on a disco journey around the world with their unique blend of summery dancefloor fillers. 9.30pm. Free. Yue Space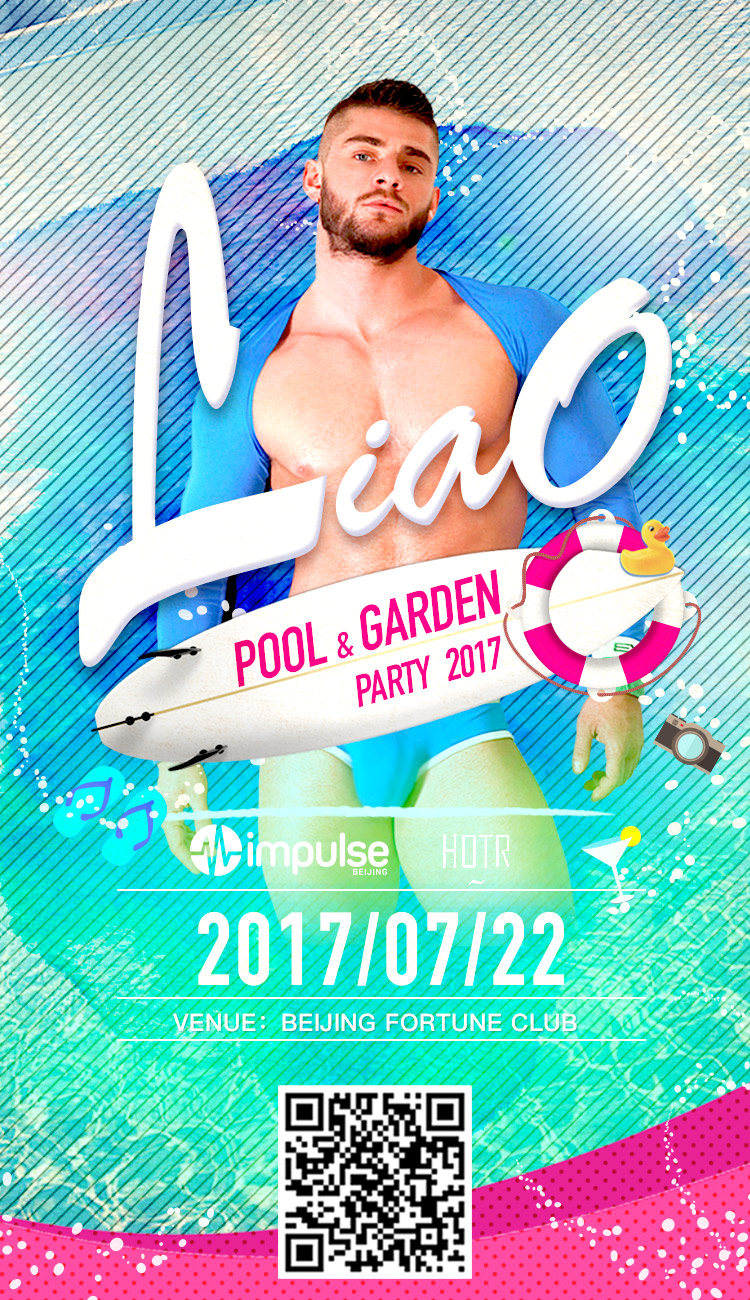 Liao Annual Pool and Garden Party
Head to Liao's annual pool party this weekend for what promises to be an equal dose of pool fun, DJs, and, of course, drinking. The organizers have also hired a bunch of cut men to attend to do what cut men do best (check the event if you don't believe us). RMB 69, RMB 99 (with bus), tickets include three drinks. 2-6.3pm. Beijing Fortune Club
Carl Nunes
Sir Teen continues its tour of DJ Magazine's top 100 list, bringing #86, Carl Nunes, to Beijing. The artist may be Latin America's biggest DJ, playing genre-blending electronic and dance. He's taken the stage with greats including Tiesto, Deadmau5, Armin van Buuren, and EDX. 10pm. RMB 100. Sir Teen
Ludo V., Nassdak, and Bobby
From international greats to local favorites, Migas is the place to find the best house music in Beijing. Plenty of deep and heavy grooves from early evening until late. 10pm. Price TBC. Migas
 
Sunday, July 23
Disco 2000
Whether you work in F&B, events or education there is always a chance you may have Monday's off. Making Sunday the start of your 'weekend' when the majority of people are in bed early awaiting the start of the working week. The good people at 8-Bit are in the same boat and so invite you to come party late into the night. 6pm. RMB 20. 8-Bit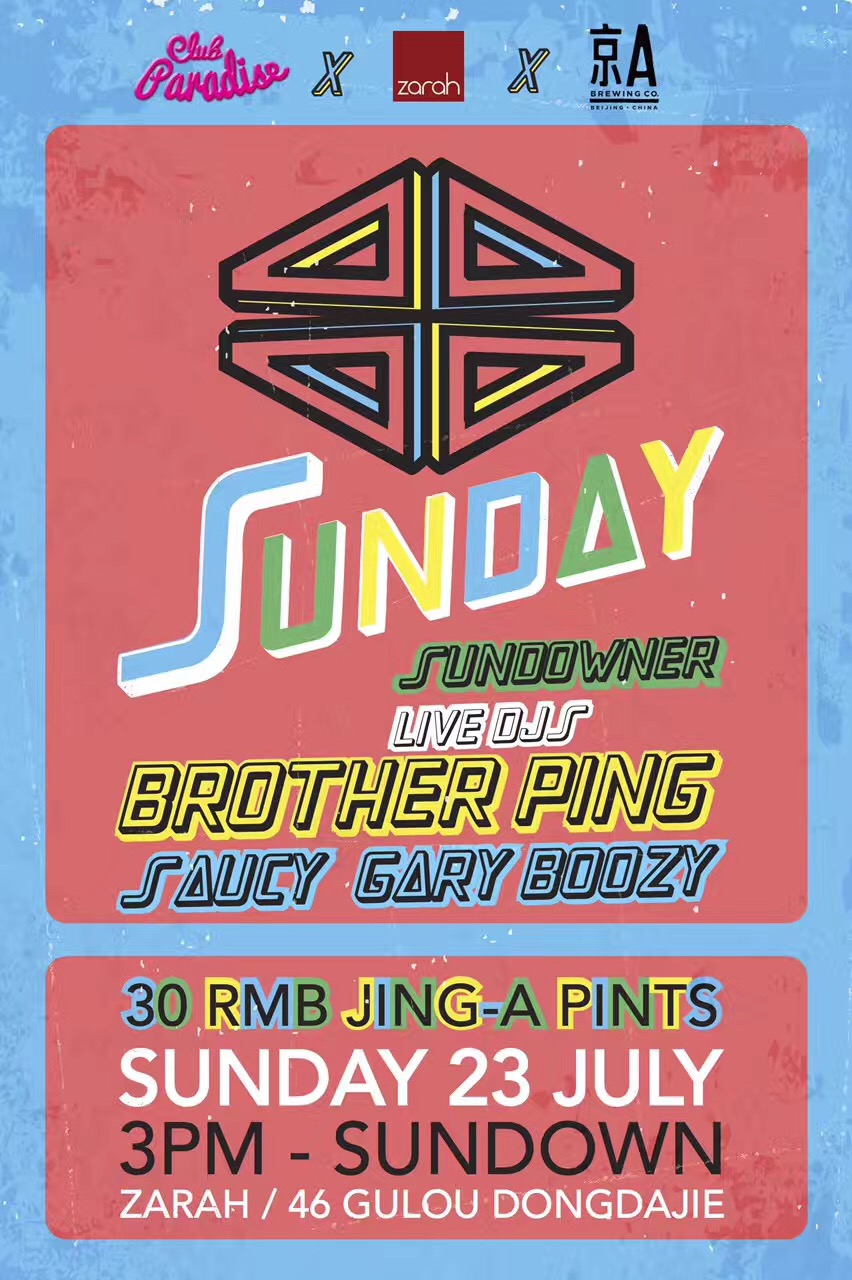 Club Paradise Sunday Sundowner
Club Paradise teams up with Zarah and Jing-A for this Sunday Sundowner. Enjoy RMB 30 pints from Jing-A to the musical stylings of Brother Ping and Saucy Gary Boozy and sample Zarah's finest grub all Sunday afternoon. Free. 3-7pm. Zarah
As always, all of Beijing's best nightlife events can be found in our Events section here.
Images courtesy of the organizers

Visit the original source and full text: the Beijinger Blog