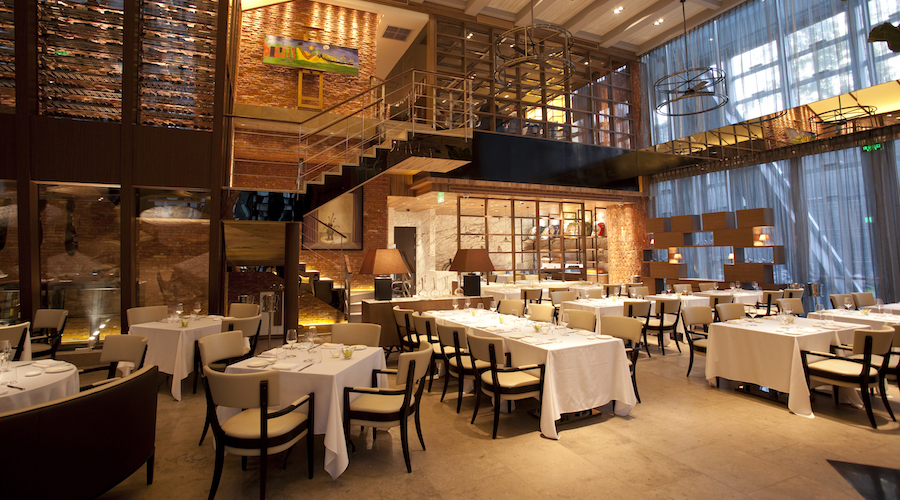 We're all for interesting chef collaborations and in Beijing, it doesn't get much more interesting than Opera Bombana and The Georg. For two nights only, on July 21 and July 22, head chef at The Georg Wang Bin will join Chef Marino D'Antonio in the kitchen at Opera Bombana for an enthralling collision of northern and southern European cooking styles. They're calling it a "14-course menu," as each chef will put his own spin on seven different ingredients.
The dinner is priced at RMB 1,988 per person, including wines paired by The Georg. There are only 20 spaces available each night and they're going fast, so be sure to call Opera Bombana on 5690 7177 ASAP to book.
Sticking with this week's fine dining theme, if you are interested in wine, you'll want to get down to Sureño on Monday, July 24, for a Riesling master class and wine dinner with German Wine Princess and Riesling Ambassador Mara Walz. Elected every year, the German Wine Princess is one of the foremost international representatives of the German wine industry.
The master class (RMB 258, 4-5pm) will teach you about the subtleties of this oft-misunderstood grape variety, while the wine dinner (RMB 788, 7pm) will show you how it pairs with food, with a menu prepared by Sureño's star chef Talib Hudda. There's a special discount price of RMB 888 if you attend both the master class and the dinner.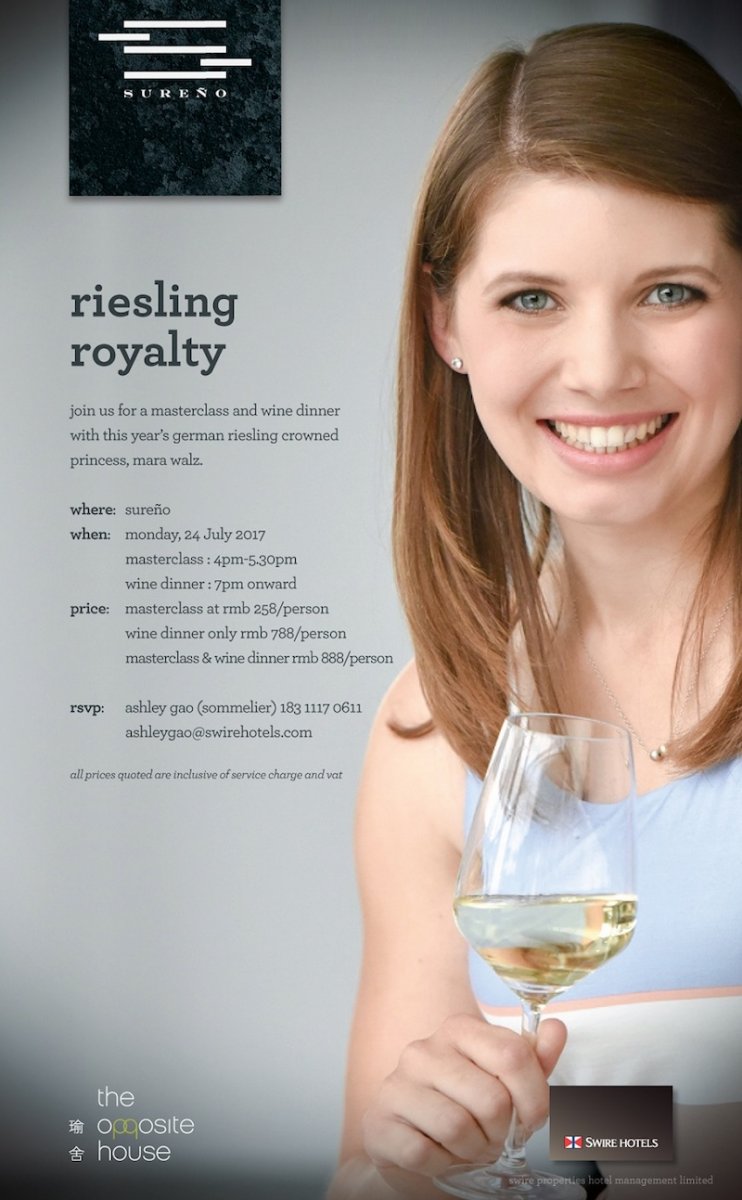 Even if you don't make it to Sureño for the Riesling event, ladies in particular should still make a note to pop by because they are offering a free bottle of Prosecco for every two ladies who dine with them from Sunday to Wednesday. Alternatively, head over to Bistrot B on Thursday evening with a group of four or more girlfriends and the restaurant will treat you to a bottle of house wine. 
Your editor remains a ladies' night skeptic but who are we to argue with free wine?
And finally, a reminder that Tribe's new summer menu is currently 40 percent off, running until July 22. We were lucky enough to try nearly every new dish late last week and didn't leave disappointed.
More stories by this author here.
Instagram: @gongbaobeijing
Twitter: @gongbaobeijing
Weibo: @宫保北京
Images courtesy of Opera Bombana/The Georg, Opposite House

Visit the original source and full text: the Beijinger Blog