All the bank information you type in must be exactly consistent with what was used to open your bank account. This includes capitalization and order of the name used to open your account. If you've tried to no avail to switching the order of your name during setup, typing without spaces, and dropping your middle name, you may have to go to the bank to fix errors. For Alipay, if you enter the incorrect details more than three times, you will be temporarily locked out and unable to attempt to register again for 24 hours.

Pre-step
Set up your Chinese bank account, download apps, and make basic accounts.
WeChat Wallet
STEP 1
Go to WeChat Wallet, located under "Me."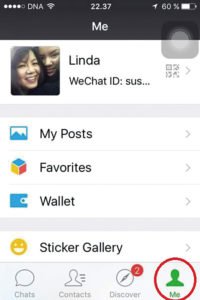 *For some users, WeChat Wallet will only show up after receiving and opening a WeChat Red Packet.
STEP 2
Tap on "Cards" (Step 2a) and then "Add Card" type in your bank card number (Step 2b). Enter your "ID Type" (Step 2c).
STEP 3
The verification page will ask for a code sent to your phone. This step will only work if the phone number during the setup process is the same used to setup your bank account.
STEP 4
Setup a security pin to use each time you make a payment or transfer money to someone via WeChat Wallet. This pin will also be used for verification in the case that your phone is stolen. Once you've set up your pin, hit next and you will be able to see your bank card in your Wallet.

Alipay
STEP 1
Tap Sign Up and input your mobile number. A SMS verification code will be sent. Set your transaction password In the Home page, tap "Me" to go to Account page.
STEP 2
Link your bank card. In the second row select "My Cards" (Step 2a) to add your bank card. Once you input your bank card number (Step 2b), you'll be prompted to fill in bank card information (Step 2c). Once your bank card is connected to Alipay, you'll see your card in the list.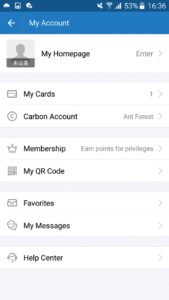 This article first appeared on our sister website beijingkids.
Images: beijingkids

Visit the original source and full text: the Beijinger Blog