We liked the "25 Foods You Have To Eat Before You Die" put together by The Huffington Post earlier this month. But many of the author's selections are not widely available here, so we decided to come up with our own local list specific to Beijingers.
You might not eat or cook all of the following but since you live here, you couldn't do any worse than to be aware of the many great things available to enjoy in our capital's food scene. We may have survived a year of terrible air but before it gets any worse, you may want to hunt these down before it's too late.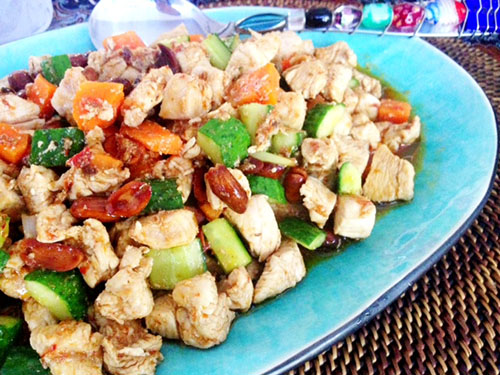 Yunnan grilled cheese is a rare example of a Chinese dish using cheese. And not much else, for that matter.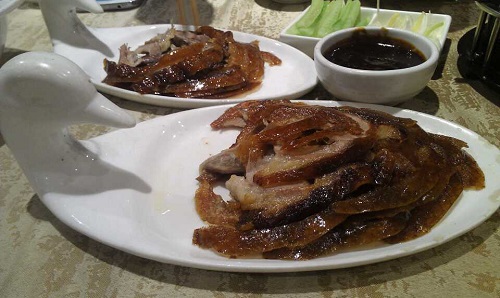 Beijing Roast Duck. First-timers try Quanjude and Da Dong, but seasoned duck lovers may want to check out our blog Restaurants that offer affordable and scrumptious duck.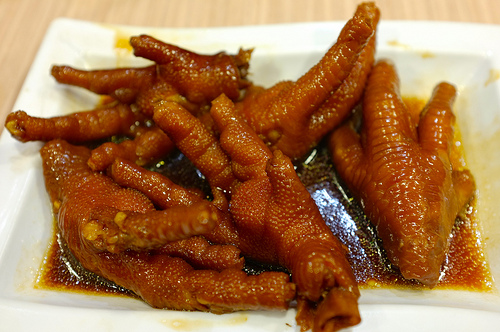 You've got to try chicken feet at least once right? The vacuum packed ones in 7-eleven
are
a handy option.
Fish head
?
If not Singaporean curried fish head, then t
ry the local
yutou paobing
(鱼头泡饼) – a huge and sumptuous fish head stew served with pieces of
wheat pancake.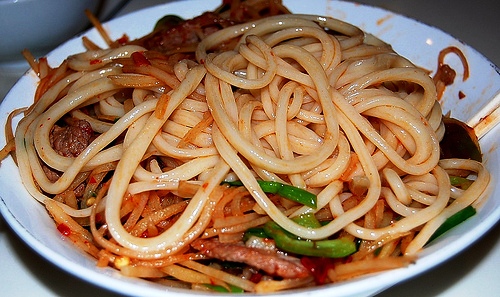 What's that Xinjiang noodle dish that tastes like Mediterranean tomato pasta? Oh, it's called latiaozi (拉条子).
Think all pizza is created equal? Perish the thought. Pie Squared makes square pizza like we've never seen before, at least in Beijing.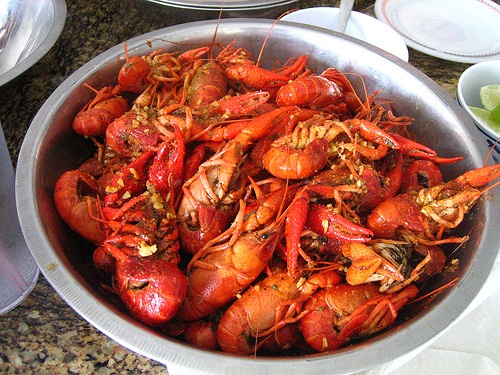 Spicy crayfish. Don't be put off by their appearance; crayfish have all the tenderness of lobster without burning a hole in your pocket.
Jian bing. When you are in a Chinese mood, go with jian bing for breakfast.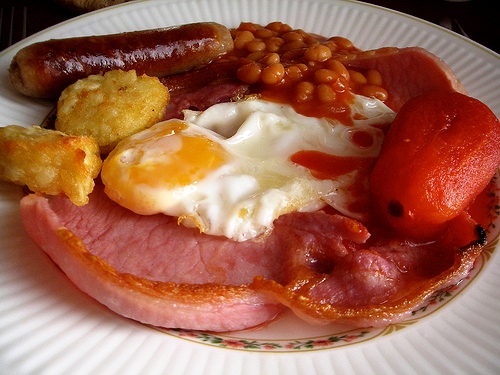 English breakfast. The old English saying goes: "Eat breakfast like a king, eat lunch like a prince, and eat dinner like a pauper." Gotta eat like a king before we die, right? Try Stuff'd if you fancy some sublime hand-made sausages in the breakfast mix.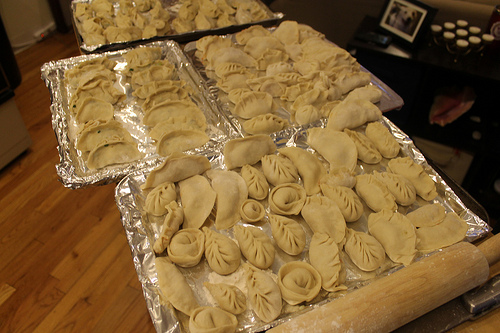 Dumplings. Why not make your own in time for the Spring Festival?
Dry hot pot(麻辣香锅). Currently the beijingkids team's favorite Chinese food when we dine out together.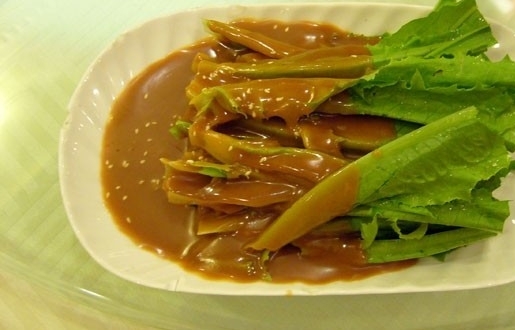 Lettuce with sesame paste. Simple, healthy, and delicious!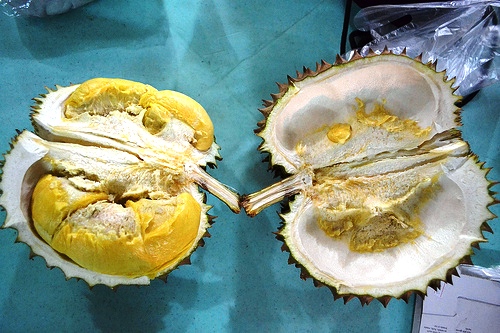 Fresh durian. Smells like gym socks, tastes like heaven.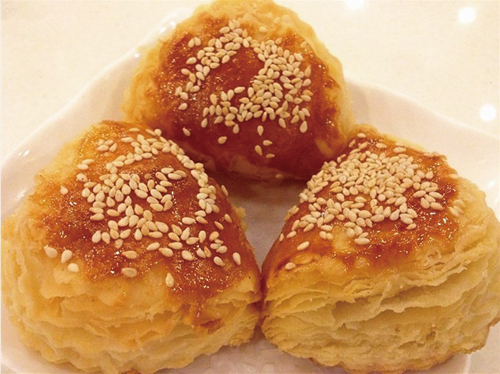 Not enough durian?  Get three golden crispy durian cakes for RMB 16 at any branch of Jindinxuan.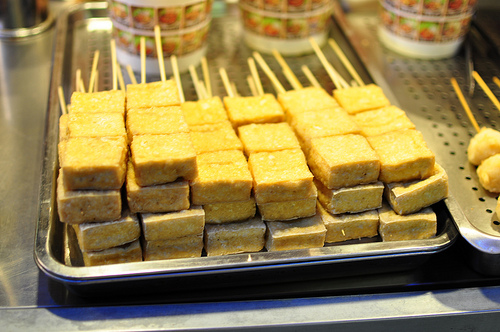 Stinky tofu. As with durian, it's nowhere near as bad as it smells.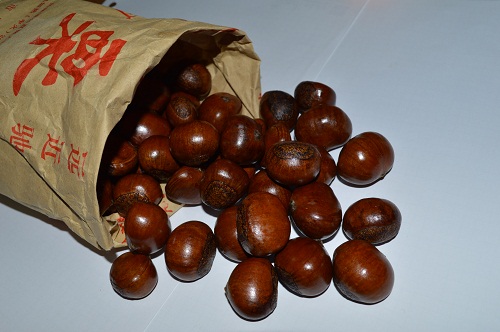 Freshly roasted chestnuts on a cold winter day. Your fingertips will end up all yellow from peeling them, but the starchy and slightly sweet taste is worth it.
An ice-cold bottle of Beibingyang (北冰洋) on a hot summer day, best enjoyed with chuan'r while sitting at a low, foldout table in a hutong and rubbing elbows with old men sporting rolled-up pant legs.
Mantou. It's so versatile; you can slice it and roast it, eat it for breakfast with Chinese pickled veggies, fill it with meat, or dip the small brown ones in condensed milk for a sweet treat. Here are all the ways to enjoy mantou.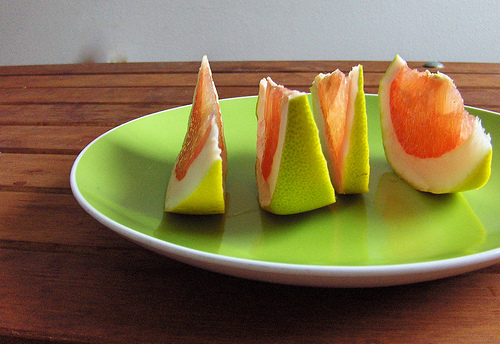 Pink pomelo. It might look like a huge, less juicy grapefruit to first-timers, but be careful – it can really grow on you over time.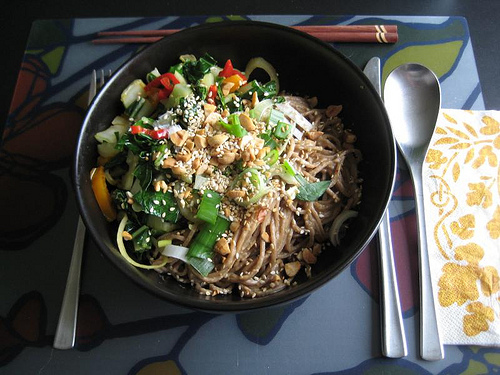 A vegan meal. Whether you love meat or not, treat your buds to a meat time-out.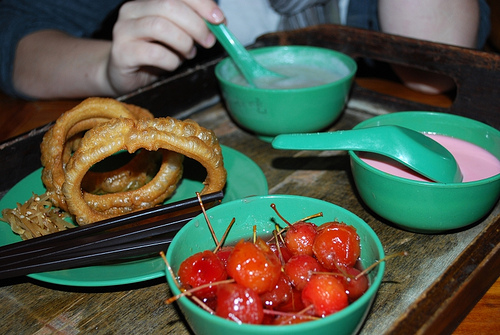 Want to test your taste bud tolerance? Try laobeijing specialty – stinky and sour douzhi (mung bean milk). There is little chance you will like it on the first few tries, but over time many local Beijingers get addicted to having it for breakfast.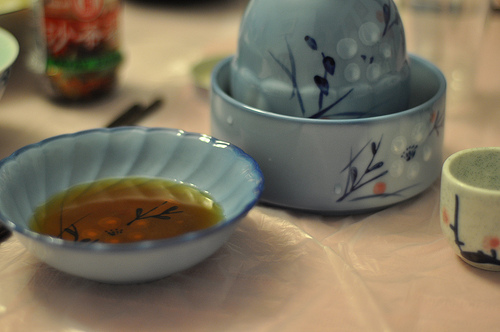 Yellow wine. The Chinese liquor you can make in the style of mulled wine style to impress your guests. Read our blog post to find out how.
Head to the nearest Haidilao for the legendary service and free manicure, or have a hot pot delivered to your home.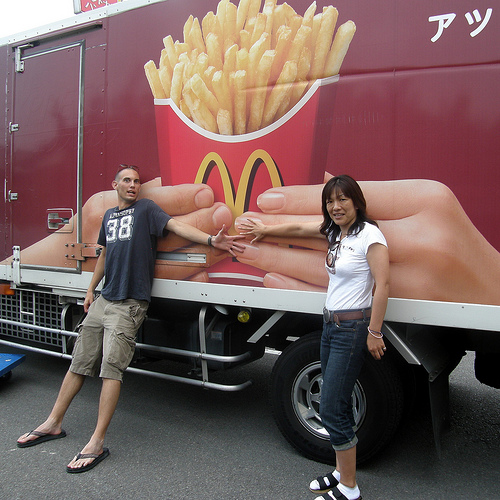 In
fact
,
McDonald
's
deliver
y
is pretty good
too
. Especially if you're from a country where the only place you can get your Big Mac
fix is the greasy takeout counter.
Entries contributed by Sijia Chen, Oscar Holland, Aisling O'Brien, Nimo Wanjau, Morgan Shang, and Dana Cosio-Mercado. Have any other suggestions for the list? Write a comment below!
Photos: Nimo's great uncle, goodiesfirst, Premshree Pillai, yoyomantx, Lerotic, ginkaiko, ironpoisoning, dazsnow, oldandsolo, moisie darling, iJEP, sean dreilinger, telepathicparanoia, shashinjutsu Arina Habich and my chemical.romance on Flickr, Dana Cosio-Mercado, Clemence Jiang, and thebeijinger.com.
A version of this article previously appeared on beijing-kids.com