It's hot. What helps? Beer. Onwards!
Alltech Lexington Brewing and Distilling are launching two beers on today (Jul 14) at Dubujib, including a special unfiltered Kentucky Citrus Wheat, exclusive and only available in China, as well as a Vanilla Cream Ale, brewed using corn. Get down to Dubujib from 6pm onwards and enjoy free samples and finger food to celebrate the launch.
Missed Jing-A's fierce watermelon eating competition two weeks ago? Don't sweat it, as Jing-A has organized another round at East's Craft Container (see our first impressions here), for 3-7pm on Saturday. Their watermelon wheat beer will be on special at RMB 25 throughout the day. You can also opt for a free-flow drinks package for RMB 198, which also includes a pizza from 2-6pm, or 6-9pm.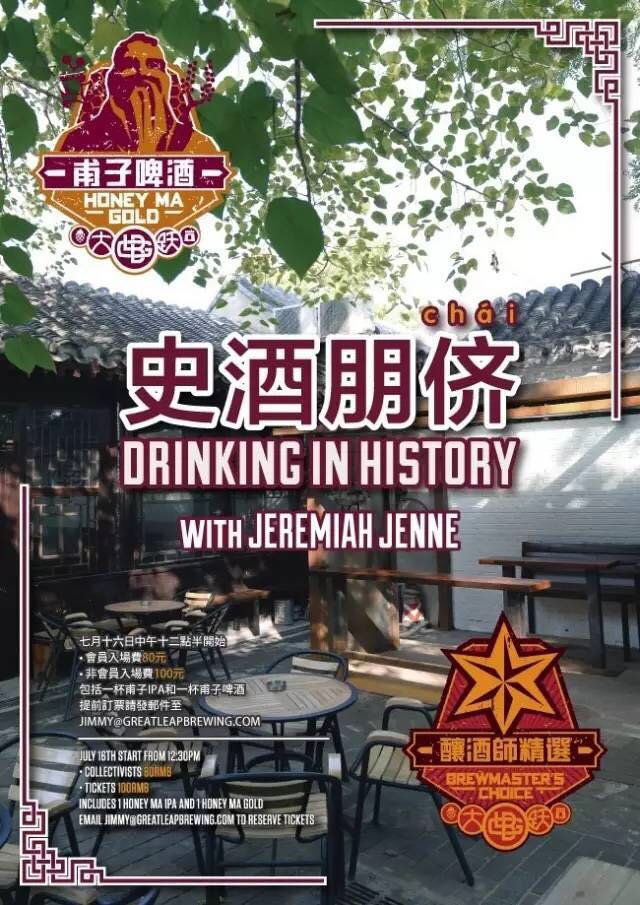 On to Sunday, when Great Leap Brewing will release their Honey Ma IPA, the latest in their Honey Ma series. This new brew is infused with honey and Sichuan peppercorns, and dry-hopped with Zuper Saaz and Centennial hops for a refreshing IPA with a strong and citrusy aroma, a golden color, and spicy finish.
To make the release even more interesting, they've invited Jeremiah Jenne of Beijing by Foot (and occasional Beijinger writer) back to host a Drinking in History event at GLB #6 at 12.30pm on the day of the release. RMB 100 (or RMB 80 for Collectivists) will get you in and one Honey Ma IPA, one Honey Ma Gold, and deep knowledge about the history behind German and American influence during the fall of the Qing dynasty in China. Make a reservation by emailing [email protected].
Over towards Beixinqiao, North Capital are to hold a quiz night on July 20, starting at 9pm, and for the occasion will offer 10 percent off on all drafts, free shots for each round's winner, and a bottle of booze for the champion. Contact WeChat ID: 18664680276 to make a reservation.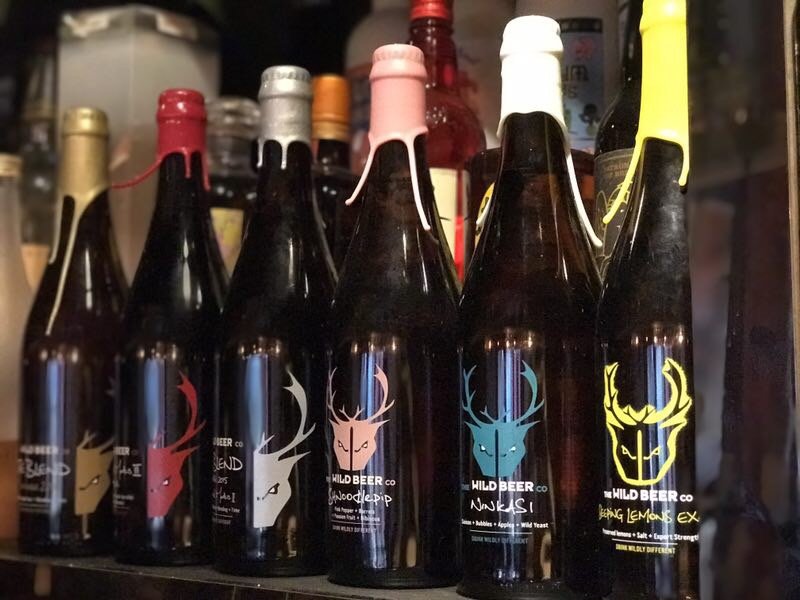 North Capital's hutong neighbor, Jian Guo Bar has just received a batch of imported bottled beer via British Wild Beer brewery, which specializes in barrel aging. These imports include Ninkasi (a Belgian-style saison), Sleeping Lemons Ex (a summer gose made with preserved lemons), Shnoodlepip (a pink peppercorn saison, barrel aged in red wine barrels and blended with fresh passionfruit and hibiscus). We're a big fan of these brews and they've always disappeared quite quickly whenever they've landed so be quick.
Already looking for an excuse to skip work next week? Out of Step will be offering a buy two, get one free deal every weekday (4pm-1am) starting next week. A selected beer will be on special each day and check their WeChat (ID: theoutofstep) to grab a coupon to save another RMB 15.
Finally, we checked out new Forty+ Taphouse at Chaoyangmenwai this week and found it to have the best on-tap beer selection of imported draft beers in Beijing, boasting a whopping 42 taps in total. Aside from their eight brews (all at RMB 45), highlights include Lupulingus IIPA (9 percent, only RMB 68) and Armageddon IPA (6.7 percent ABV) both from Epic, Undercover IPA, Breakfast Stout from Founders, and Hop Fiction Pale Ale from Brewdog (RMB 55). Most special perhaps is the Prairie Bomb Imperial Stout (with its outrageous 13 percent ABV) and our long-term love Lizard of Koz (10.5 percent ABV) from Founders, both of which sell for RMB 68 per 300ml and is likely to be the best price you'll find in the city. Read our full review here.
Stay cool and have a great one, Beijing!
More stories by this author here.
Email: [email protected]
Twitter: @flyingfigure
Instagram: @flyingfigure
Photos courtesy of venues, Tracy Wang

Visit the original source and full text: the Beijinger Blog